Windows 10 Recovery Tool: If you are a Windows 10 user then you may have encountered different problems while using the OS. Well, it is common with any operating system, but Windows 10 also comes with in-built windows 10 recovery tool that help your resolve the issues on your own.
Windows 10 recovery tool is helpful in case your PC stops working or may not start properly. In such cases you need to restore the system restore point. The article will list best recovery tools that are compatible for 64 bit and 32 bit operating system. The tools will help create your personalized bootable rescue disk easily.
Windows 10 recovery tool is useful to create a recovery usb in Windows 10. The best time to create recovery drive in Windows 10 is prior to your PC stops running completely.
There are plenty of recovery tools being promoted in the market but you can also use the in-built Windows 10 recovery tool to resolve the issue.
Note: Remember, the recovery drive you create following the method given below will let you identify and resolves issues related to your PC even if it stops working completely. In case you back up all your system files to this particular drive you can make use of it to reinstall Windows as well. In case you do not prefer to back up the system files while creating the recovery drive then you won't be able to access the option – Reset this PC and Recover.
Create windows 10 recovery usb using windows 1o recovery tool
Insert your USB driver into the PC. In control panel of Windows 10 click – Recovery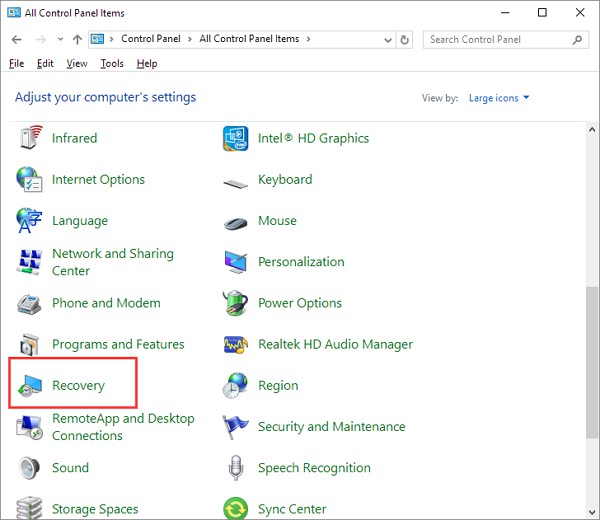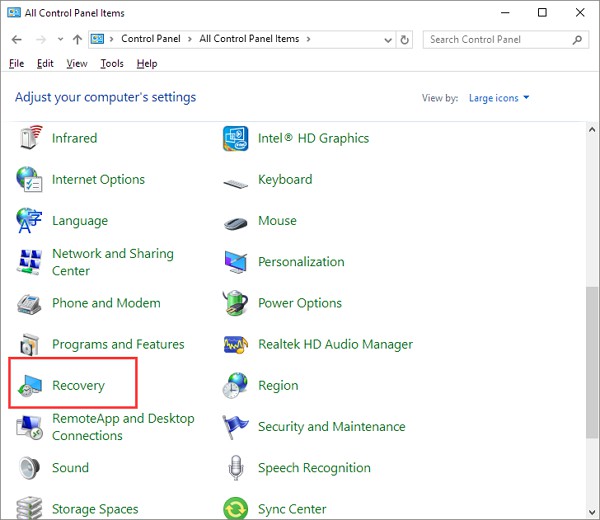 You will reach the following area – Advanced Recovery tools and then select – Create a recovery drive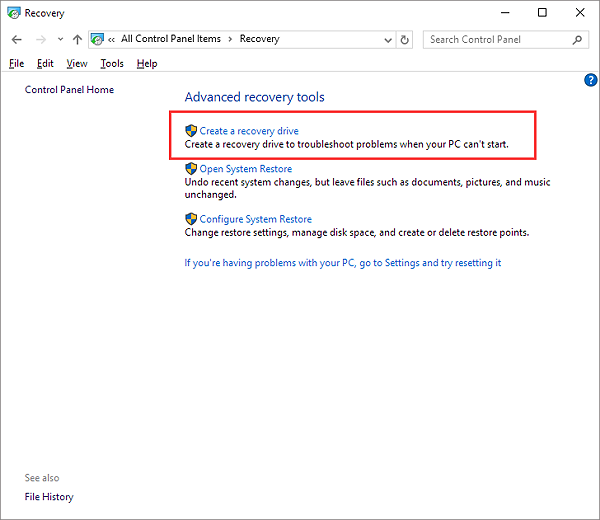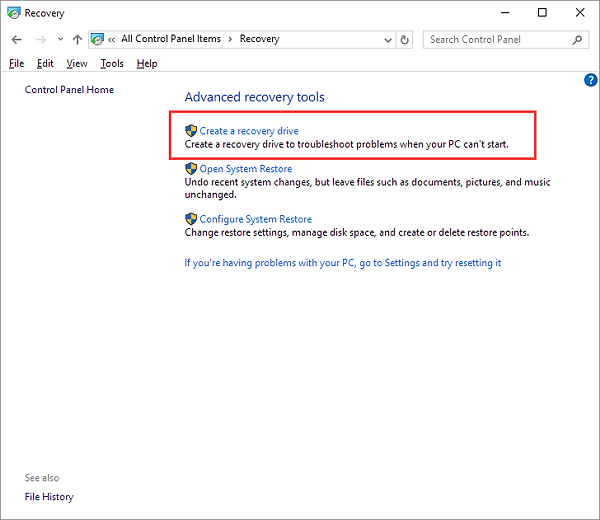 Check the following option – "Back up system files to the recovery drive"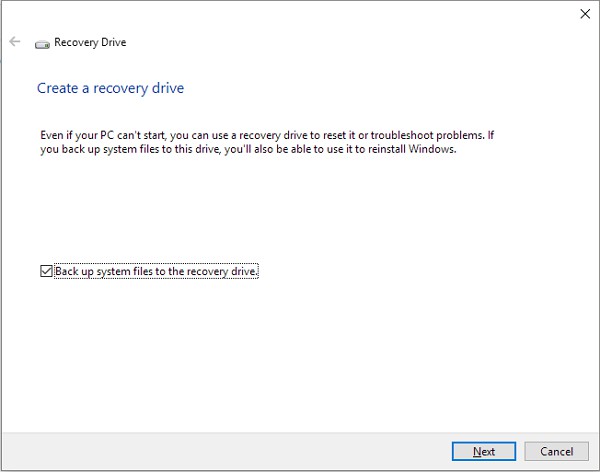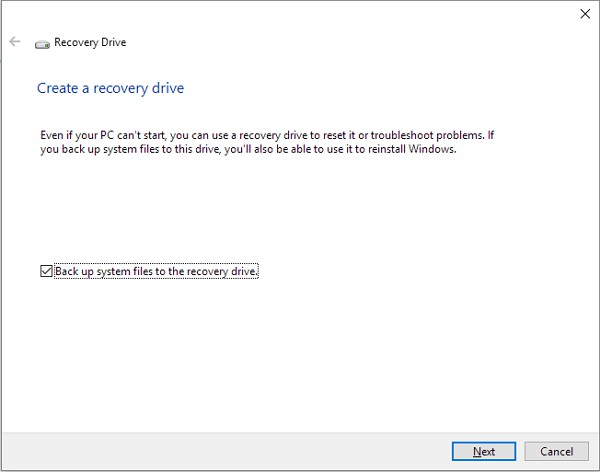 In case you like to utilize the drive just to reinstall Windows/restore the earlier Windows version then simply click – Next
Be patient and wait for the wizard to get ready to copy the files to the flash drive.
Now choose the USB flash drive you own as recovery drive and just click – Next
You will get a warning message saying – "everything on the drive will be deleted" – just confirm it. In case there are any of your personal files on the drive ensure you had backed up your files. Now click – Create
You will see a final message – "The recovery drive is ready". Just click – Finish
Related post: Windows 10 recovery partition
You can also recover Windows 10 with the help of windows 10 recovery usb. The above methods can certainly help you resolve the issues only when your PC stops working completely. Make sure you have backed up your important files. You need to perform the task very carefully and follow the steps as given above.
Windows 10 offers the recovery tool that can help you come out of frustrating situations when your PC isn't working. So make sure you read the steps above carefully and resolve the problems without any hassles. The in-built recovery tool for Windows 10 works great.
Follow Us On: