Best Available Online Plagiarism Checkers on the Internet
Best Available Online Plagiarism Checkers on the Internet: Online marketers, authors, teachers, and various other professions have become increasingly vigilant when it comes to creating and checking content for plagiarism issues. In the past few years, there has been a huge development concerning the plagiarism checking process. Developers have given rise to a lot of new software that helps you identify plagiarized text.
The market is flooded with high-quality plagiarism check software but before we go into detail of discussing each one of them, let's first understand why we need this tool in the first place.
Best Online Free Plagiarism Checker Tools
Now let's talk about the best online plagiarism check tools that we have in the market. Without a doubt, you will find tons of tools, but each one has its own set of features. What matters most is that your work is accurately scanned and does not take hours to produce results. It should be a flawless and fast tool.
DupliChecker
DupliChecker is a free plagiarism checking tool that offers deep scanning and finds the exact matches against your content. Whether you have to get your documents, paperwork, websites, research papers, or articles checked, this site will generate instant results.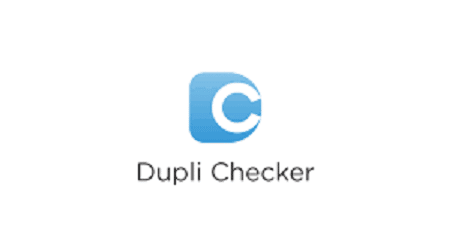 The best part of this plagiarism checker free is your data is secured with Duplichecker. Once your work has been checked, it gets removed from the database immediately. This means you will not find your work being published or leaked on other platforms.
Quetext
Quetext is next in line. This tool not only offers plagiarism checking services but also works as a citation assistant. It comes with a free instant search feature that lets you review your work with lightning speed. You will be assured that 100% of your work is accurately detected when checked using Quetext.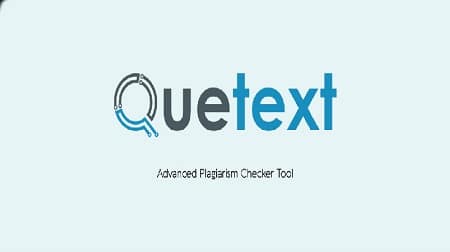 With its free plan, you can check up to five documents every month. However, if you are a frequent user, then you will need to subscribe to their paid package.
Plagiarisma
Plagiarisma's site may look outdated, but the quality of their services is truly commendable. The site allows you to copy-paste and uploads the document that you intend to check. If you are a website owner, you can even copy and paste your URL, and Plagiarisma will do the rest of the job.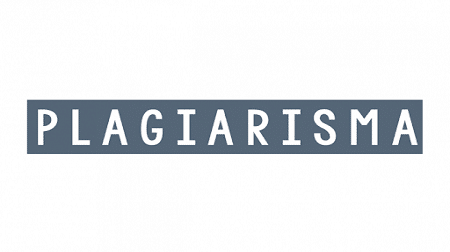 Why Need Plagiarism Check Software?
Plagiarism check software is a tool that is now required in all types of professions. This tool has helped individuals correct their mistakes and also track plagiarists. Let's take you through some of the most prominent benefits of using plagiarism check software.
Allows You to Check Work Against a Huge Range of Databases
Plagiarism check software is a web-based tool that allows you to copy and paste your text in the text box, and once you run the software, the document is compared against a wide variety of databases. You just need one powerful tool to carry out the job for you. Some programs are so efficient that it even compares your text with offline data.
You Will Be Deterred from Plagiarizing Yourself
Once you pick the habit of plagiarizing content, the quality of your work will deteriorate with time. Also, you will get used to relying on others' content rather than creating your own. With a plagiarism check program, you will always be aware of how much information has been matched as duplicated content. Furthermore, you will have an idea that there is no way you can get away with plagiarism as it is now easily detectable. It is always a good idea to use plagiarism check software as it makes you realize how sensitive this matter is.
It Makes You Confident About Your Work
Students and authors who write assignments and articles have to be careful with what they produce. If plagiarism is found in their work, they may be expelled from school, not get paid for their work, and eventually tarnish their reputation.
The submission of such tasks can indeed be stressful, so why make it worse by worrying about plagiarism. Before submitting your work, it is best to run a plagiarism check so that you are relaxed about your submission.
Find More Sources While Using Plagiarism Check Software
When you run your work through a plagiarism check tool, it shows the sources that contain similar wordings as yours. If you have not used this information in your research, you can make use of this valuable resource. You may choose to include that detail in your work but make sure you check your assignment for plagiarism again afterward. This helps in removing accidental plagiarism.
Improve Paraphrasing Skills
Some plagiarism check programs are such powerful tools that they even detect paraphrased sentences. If you take an idea or information from other sources, you would need to amend details in your words. By doing so, you will inevitably practice the art of lowering similarity percentages in your documents.
Other Review: Best Printing Software
Final Thoughts
The above-discussed information in understanding the importance of creating unique content and the role of a plagiarism checker in finding the piracy in content quickly. You can use an effective online plagiarism checker tool to detect the similarity in your article within a matter of seconds.
Follow Us On: