Chrome Settings: Every browser comes with a bunch of default settings that many users either ignore or aren't aware about them. It allows other third party agents to track your online data. In order to improve your browsing experience Google has enabled some chrome settings by default via gathering and sending information about you.
Chrome Settings
There are quite easy reconfiguration available to the browser settings which can easily enhance your privacy.
Option for Private browsing in Chrome
In case you are using chrome as your browser you can easily use the option- Incognito window to prevent tracking of your information online. With the help of incognito settings, the pages viewed by you in incognito tabs will not be stored in your browser history, search history or cookie store after all of the incognito tabs are closed.
Well, any of the files that you bookmark or download will be stored and incognito mode will not conceal the browsing history you're your employer, internet service provider or the websites you browse. The incognito window is labelled clearly and runs for particular window.
In order to use Incognito window in Chrome you can follow the simple steps given below
Locate the icon for Chrome menu towards top right hand corner on the browser window.
Select- New Incognito window

You might also like: Export Chrome Bookmarks
How to change Chrome Settings
Chrome browser manually you may wish to uncheck the default settings in your browser that helps it to keep tracking components like cookies and transmit the data directly to Google. Such type of data contains websites that you browse plus IP address. In order to avoid the default monitoring of the online tasks you do via chrome browser, you can follow the easy steps given below to manage the chrome browser.
Click on the icon – Chrome menu seen on the top right corner of the browser window that helps you to modify and manage the chrome browser.
Choose- Settings
Click the option- Show advanced settings located at the bottom
Under privacy settings you can see the option – Privacy, just uncheck that which enables your browser to monitor the online activity you engage in and transfer it to Google.
Click – Content settings underneath Privacy to change the permissions to enable/disable site data & cookies coming from third parties, enable access to camera, microphone or location data.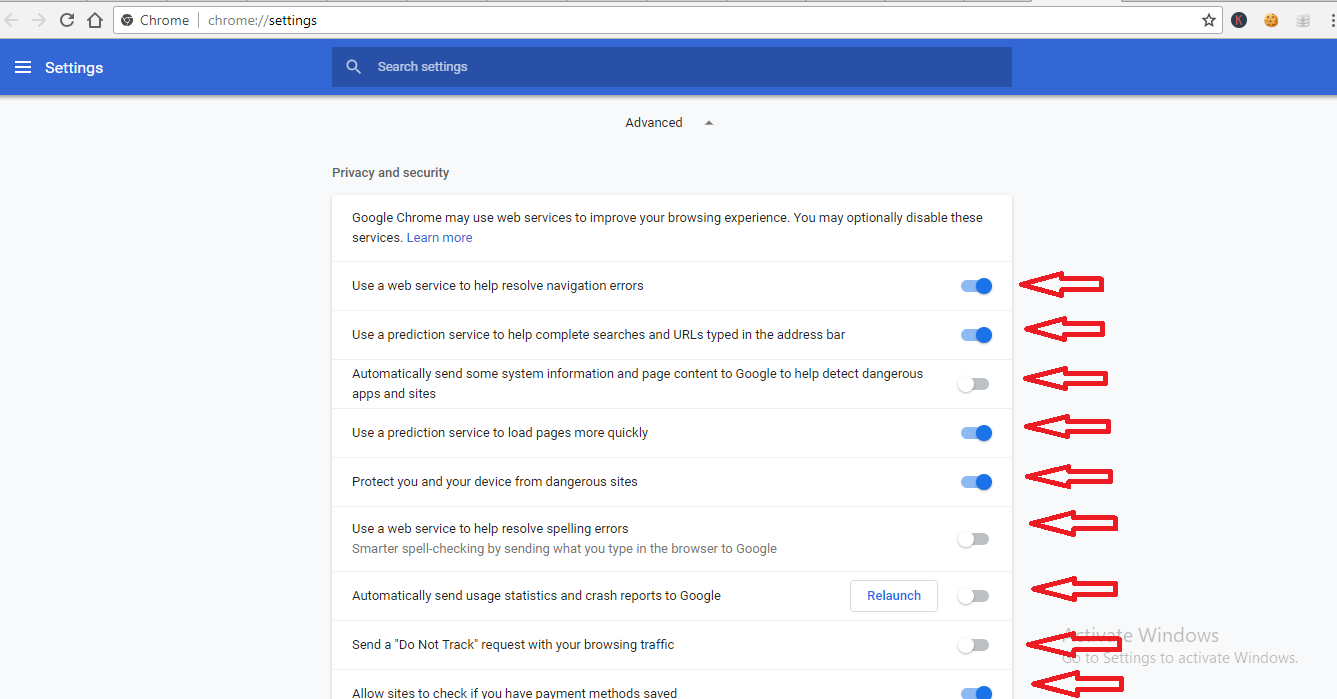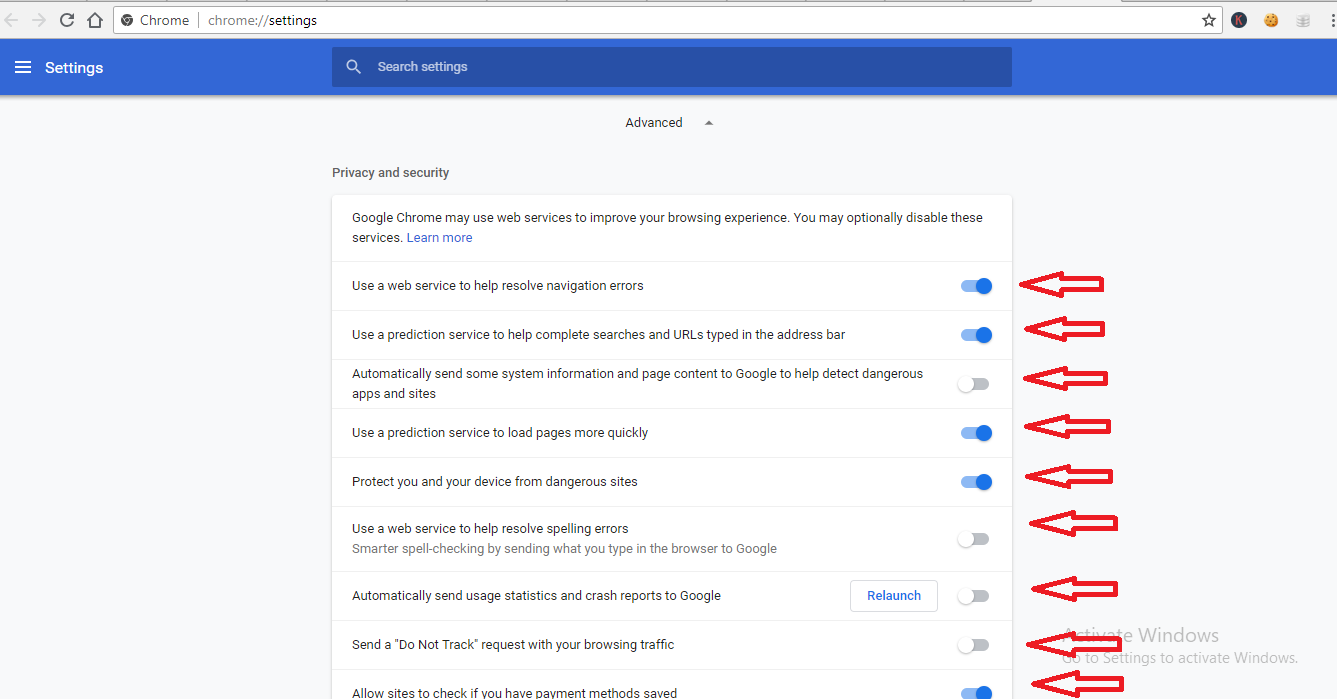 How to reset chrome settings default
Click on menu icon present right next to your address bar
You will see a drop down menu from where you need to select- Settings
Go down on the settings page right to the bottom and hit the link – Advance
Go to the bottom of the page and hit the button- Reset
The pop up window will show reset button, just press it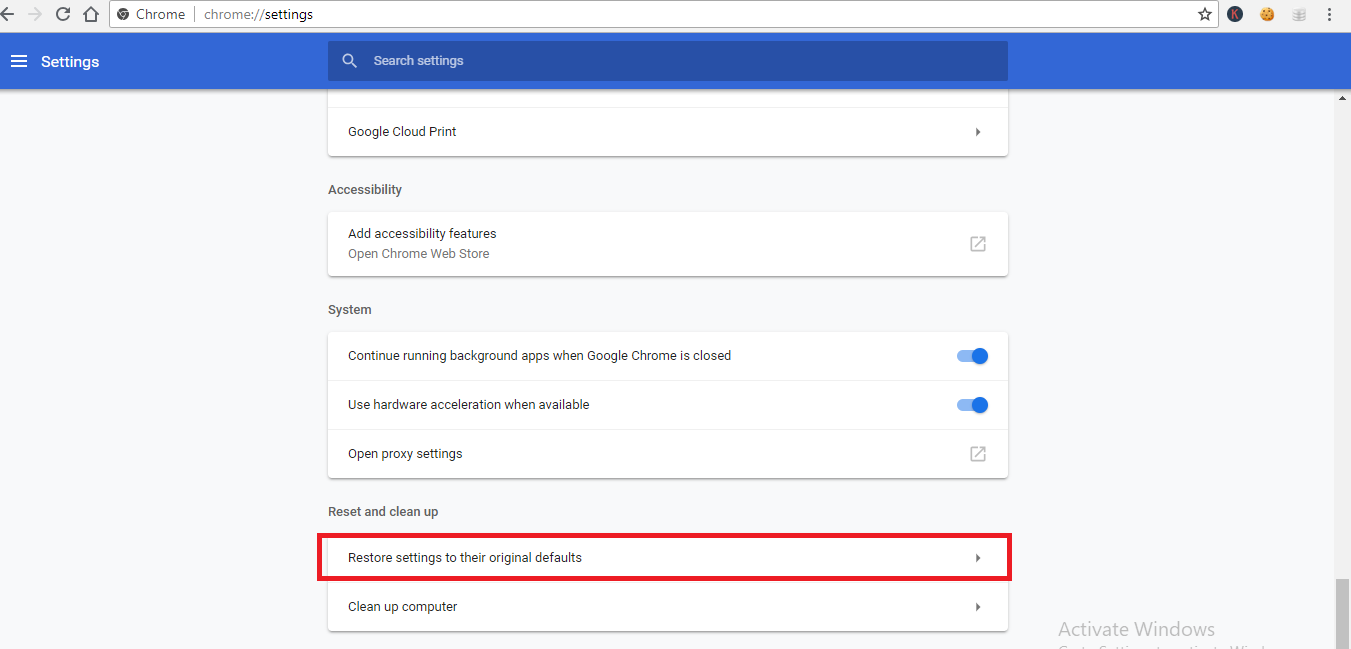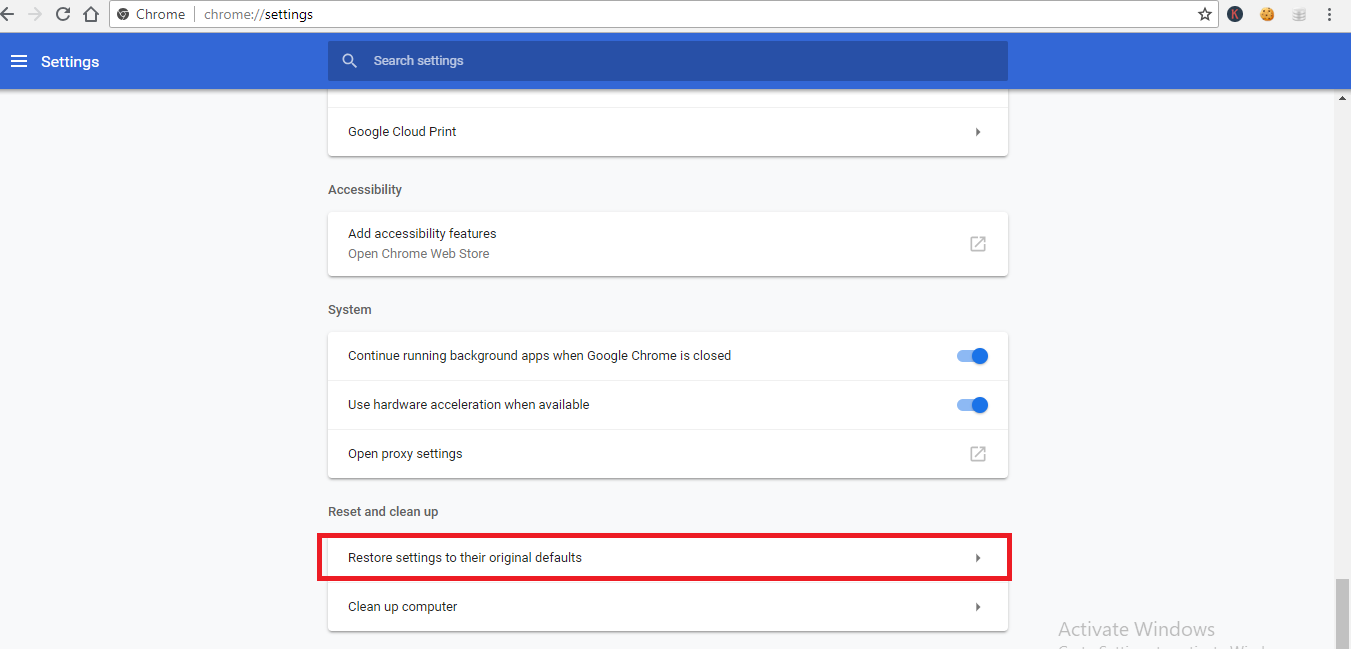 All the steps given above will help you reset/alter the chrome settings easily. You just need to follow simple steps.
Follow Us On: