How to Turn ON/OFF Bluetooth, Fix Bluetooth Missing Windows 10
How to Turn ON Bluetooth on Windows 10: The birds were initially used for communication. The telephone was next, which eventually got succeeded by the revolutionary internet.
So is the case with Bluetooth, which is now the successor of wire-based devices. Soon all wire based-devices will come to an end, and the world will live a wireless life.
No need for unknotting the knots of your wires, no need to put yourself in the box of limitations offered by wire-based devices, be it headphones, speakers, keyboards, mouse, heck even printers, you can now use them hassle-free with the modern Bluetooth technology.
Of course, the windows 10, as amazing as it is, also offers the support for Bluetooth technology so you can have a seamless and comfortable experience using your computer.
Everyone uses Bluetooth devices like headphones, speakers, mouse now-a-days. In order to use Bluetooth on your windows 10 PC, it's essential for you to know how to turn Bluetooth ON in windows 10 PC.
If you're not tech savvy or the ' computer-geek ', no worries, this guide will cover almost everything you need to set up a Bluetooth device or troubleshoot any problems you face regarding Bluetooth and Windows 10. So without further ado, let's start.
Ways to Turn ON Bluetooth on Windows 10
There are a number of ways to turn on Bluetooth in windows 10. Some of them are shown below
Turn On Bluetooth Through Settings:
1. Click on windows button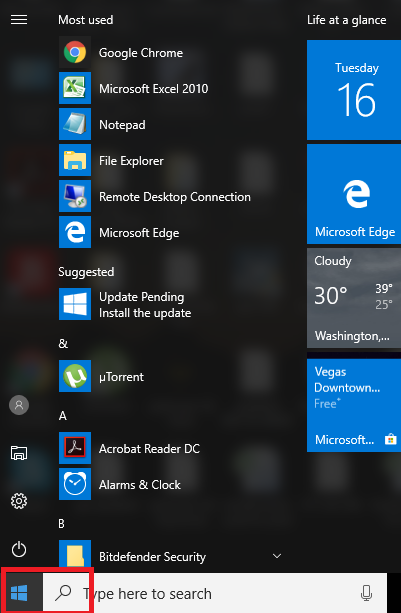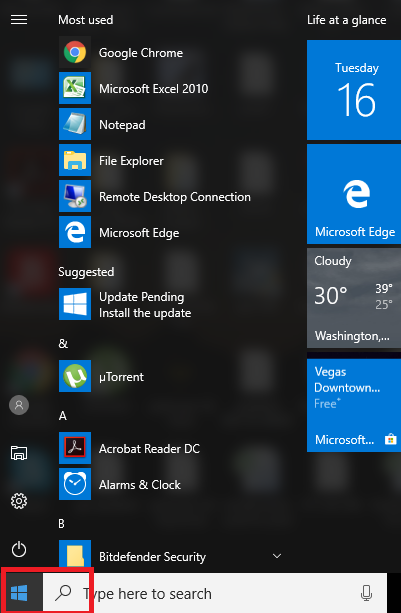 2.Type the "Bluetooth" in search bar and hit enter button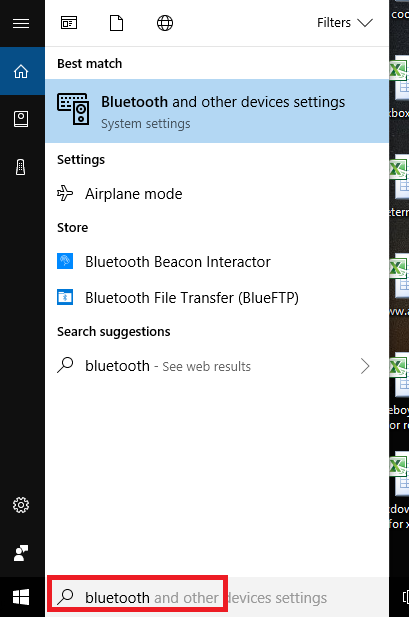 3.Here you will see the bluetooth toggle button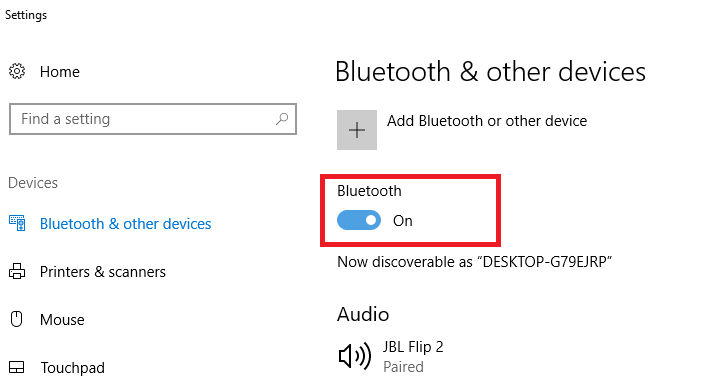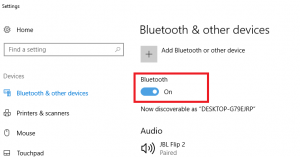 4.By clicking the toggle button you can turn ON or turn OFF the Bluetooth.
Please read: Getting help in windows 10
Through the Action Center: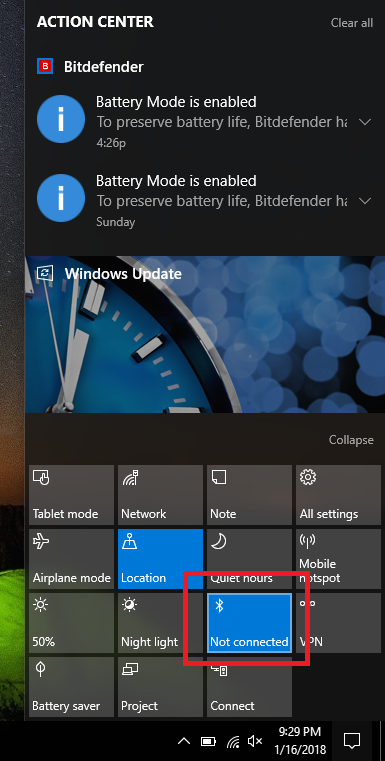 1.Look at the right hand side of the date and time on your task bar. There is an icon displaying as a small message box.
2.Click on it to open the ACTION CENTER, where widgets of numerous quick settings are displayed like network (Wi-Fi) , airplane mode and so on.
3.There is also a Bluetooth toggle button which shows the name of the Bluetooth device connected or not connected (if no device is connected).
4.By clicking on it Bluetooth can be switched on (or can be switched off).
If you want to discover more of what Bluetooth has to offer, feel free to click the More Bluetooth options button
However, if life gives you lemons and you face this:

Then It's either that your PC
Does not have Bluetooth
Has Bluetooth hardware windows is not recognizing.
Your Bluetooth driver is out of date.
The solutions to the above problem will be discussed in an another article.
Video Tutorial
Follow Us On: