Everyone uses bluetooth devices like headphones, speakers, mouse now-a-days. In order to use bluetooth on your windows 10 PC, it's essential for you to know how to turn bluetooth ON in windows 10 PC.
There are a number of ways to turn on bluetooth in windows 10. Some of them are shown below:
1. Click on windows button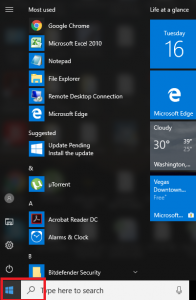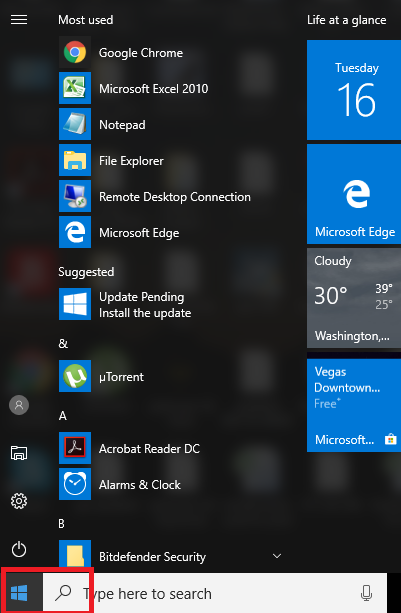 2.Type the "Bluetooth" in search bar and hit enter button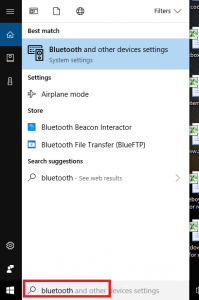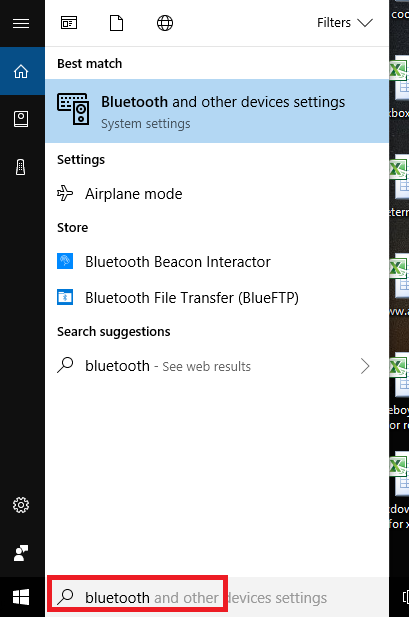 3.Here you will see the bluetooth toggle button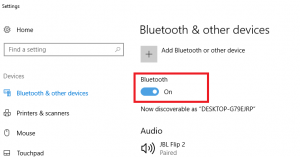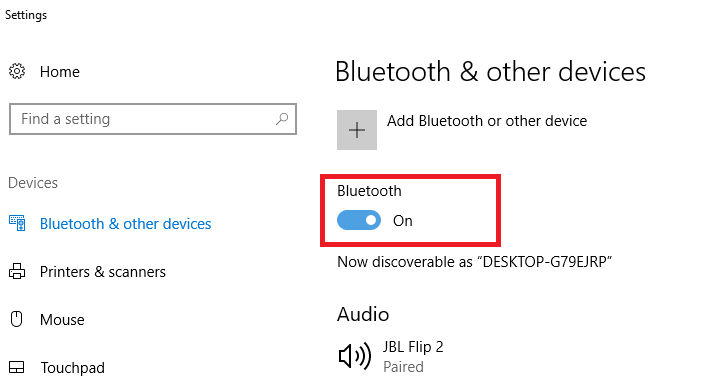 4.By clicking the toggle button you can turn ON or turn OFF the bluetooth.
Please read: Getting help in windows 10
Through the Action Center: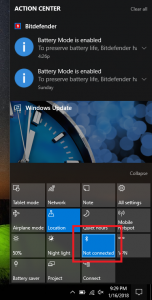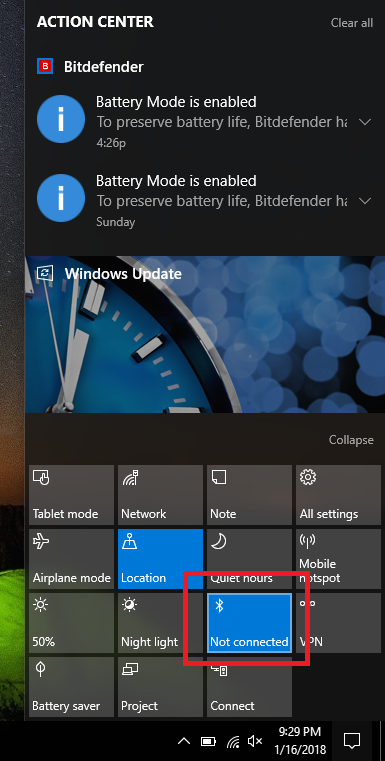 1.Look at the right hand side of the date and time on your task bar. There is an icon displaying as a small message box.
2.Click on it to open the ACTION CENTER, where widgets of numerous quick settings are displayed like network (Wi-Fi) , airplane mode and so on.
3.There is also a bluetooth toggle button which shows the name of the bluetooth device connected or not connected (if no device is connected).
4.By clicking on it bluetooth can be switched on (or can be switched off).
If you think this article helps you please place the feedback in comment section.