Change Icon Size in Windows 10
How to change icon Size in Windows 10: If you are using Windows 10 you may think you could get bigger desktop icons so that the visuals are clear. Or maybe you want them to be little smaller, well Windows 10 allows you to change icon size in windows 10 very easily.
Let us have a look at the steps that can help you change the icon size in Windows 10
Steps to change icon size in Windows 10
Right click anywhere on empty space on your desktop
From contextual menu select – View
Select from – Large, medium or small icons from the drop down list, the default would be medium icons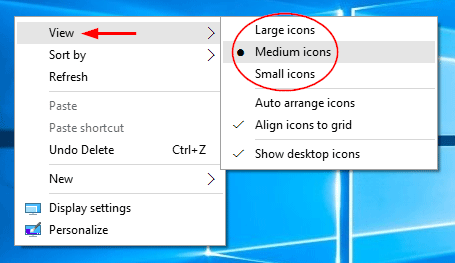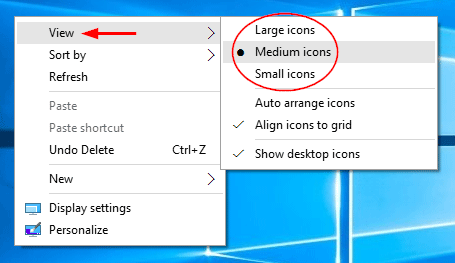 When you change the size of the icons, it doesn't change the size anywhere on Windows 10.
Taskbar Icons – Change taskbar icon size
If you wish to chance the icon size on your taskbar then the setting is little different which directly alters the size of apps, text and other items on Windows 10.
Right click anywhere on empty space on your desktop
From contextual menu select- Display settings
Underneath Change the size of text, apps, and other items" you will find a slider, move it to make it either 100%, 125%, etc
Press- Apply that you will find at Windows bottom.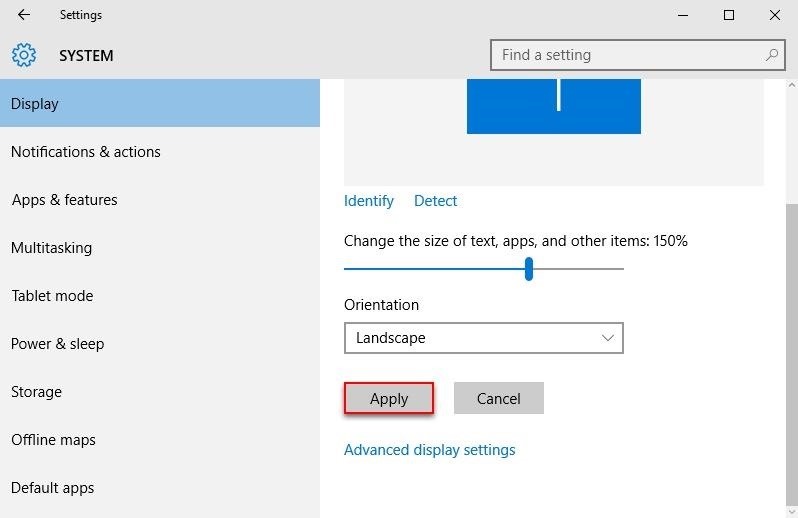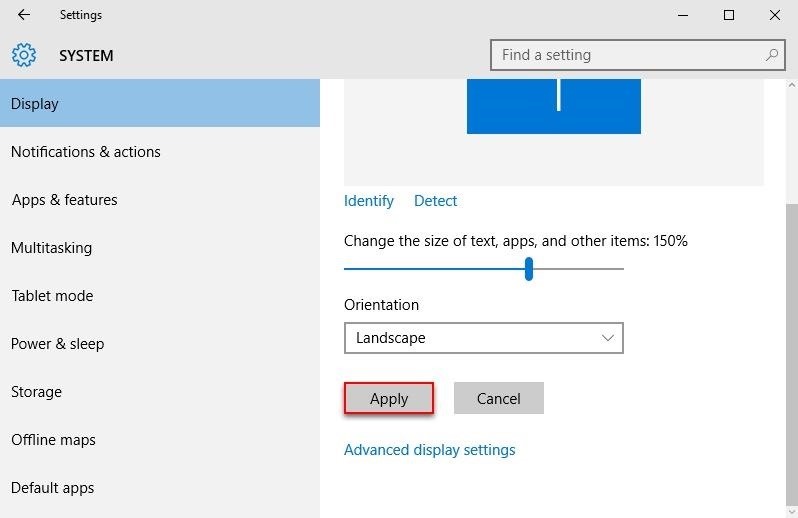 The settings will increase the size of the taskbar icons and will also make the text bigger in Calendar, Microsoft Edge plus notification windows.
Icon size in file explorer – Changing the size
In case you want to change the size of the icons to smaller, larger or just thumbnails in specific folders then you can do it by via File explorer.
Just go to – Folder location
Zoom in and out using the scroll when of your mouse properly while navigating between the large, medium, small icons, tiles, content views, details of Windows 10.
Though file explorer will be able to recollect the previous setting after you open the folder later, this is folder based setting, so you need to adjust every folder you wish to have a different icon for plus text for.
Other useful post: How to switch users on windows 10
With Windows 10 you can enjoy incredible editing of icons size easily as Windows 10 has made it super easy. Many people think that Windows 10 is not so easy to operate system and only tech savvy people can use it, but a lot of features make complicated things simpler in Windows 10.
Many people love to change icons size in windows 10 but they aren't actually aware of the steps given above and whether offers some incredible features to accomplish the task. It is not only the size of the icon that you can change but it is the text size of a particular icon that you can change easily.
You can give a makeover to the desktop by changing the icon size and it will certainly help you enjoy your experience with Windows. The simple steps given above can help you carry out the task on your own. Just follow the steps carefully.
Follow Us On: