How to Clear Cache in Firefox
How to Clear Cache in Firefox: Like many other browsers, Firefox also stores a copy of some website related data for the websites you browse like images etc. This activity helps Firefox to load web pages faster especially for the websites that you browse quite often and it certainly enhances the loading speed for those websites. Well, while it can help load web pages, there is a reason why you need to clear cache Firefox which includes technical reasons and privacy concerns too.
The cached files can give rise to technical problems like you may encounter issues with some sites and clearing cache in such cases can help you fix the issues.
Firefox makes it easy to erase such files that are stored as cache files in your browser. The article will give you a brief idea on how to clear your cache in Firefox
How to Clear Cache Firefox
Clear cache Firefox in latest Firefox versions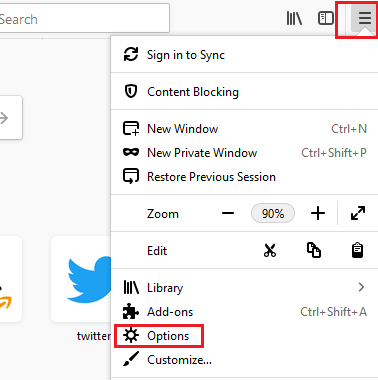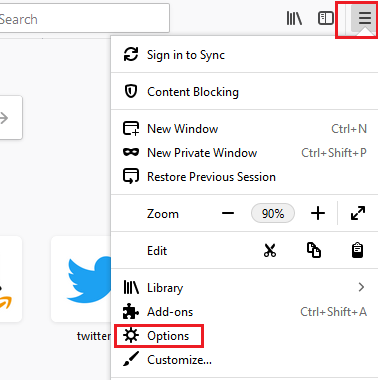 Select Privacy & Security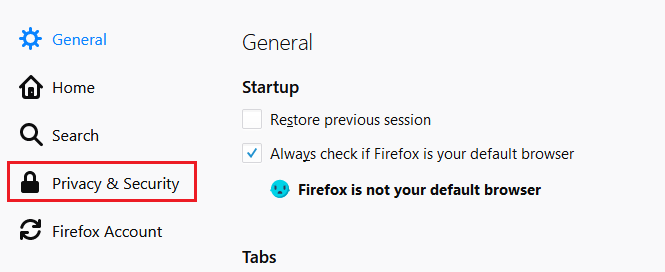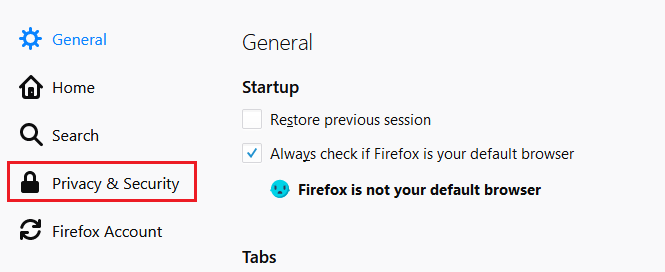 Now click on clear data underneath Cookies and site data


Click the check box Cached web content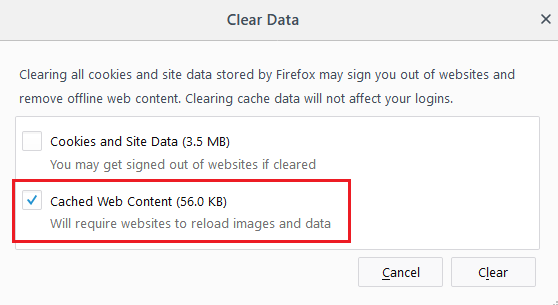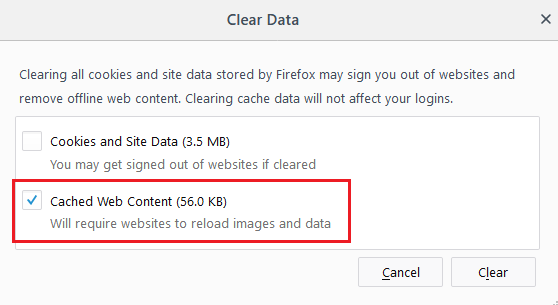 Clearing cache in Firefox For older Firefox versions
In your Mozilla Firefox click on the menu on the top right corner and select – Tools – Options from the drop down menu
The options dialogue box will appear. Here you click on the icon- Privacy and next click on the tab – Cache
You also have the option in older versions where you can alter the disk space amount used by Firefox for storing cache. The value is given in MB. While the default is 50MB which is quite appropriate for many users, you still can change it as per your requirements.
Click the button – Clear Cache now to remove the files that are present in cache.
Now click- Ok and you are done
Similar post: Clear cache chrome
The above mentioned methods can work for your new and old versions of Firefox and deleting cache is a simple and effective method that can help you improve the performance of your PC and applications. It is indeed necessary to take care of privacy concerns linked with cached files. So, make sure you delete your cached files often to prevent the misuse of your private data which gets stored on some sites while browsing.
The cache files also slow down the speed of your system so it will improve system speed as well.
Follow Us On: