How to Delete YouTube Search History
How to Delete YouTube Search History: You sign into your YouTube account and the first thing that you may look for is search history isn't? You can clear youtube search history too if you want.
Of course your YouTube history cannot be accessed by people who view your channel or any other YouTube user. The only thing that can affect due to your search history on you tube is that YouTube will show you the content related to your search history.
It means YouTube chooses to show recommended videos based on your research on the home page. Let us learn how you can delete YouTube history.
How to Delete YouTube Search History
1. Delete YouTube history in browser
Log in to your Youtube account
Underneath library section (located towards left menu), you can find the option history, just click on it.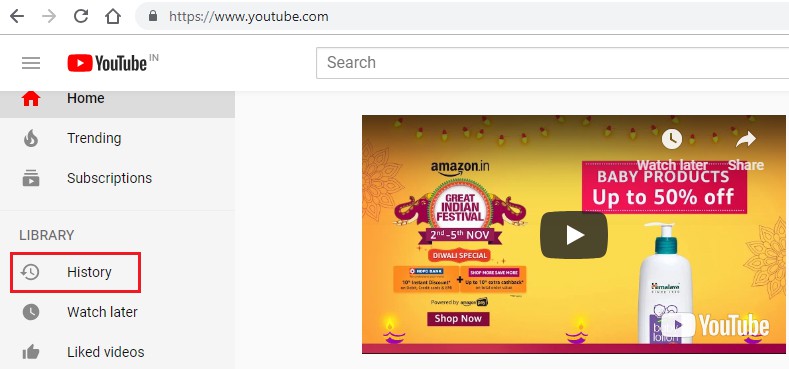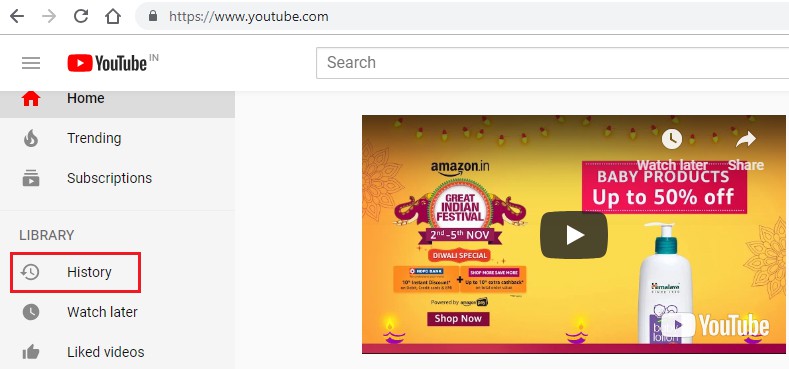 On the next page look for search history and click it. You will find it on the right hand side under the option History type
Now click on the link that says – Clear All Search History located underneath history type.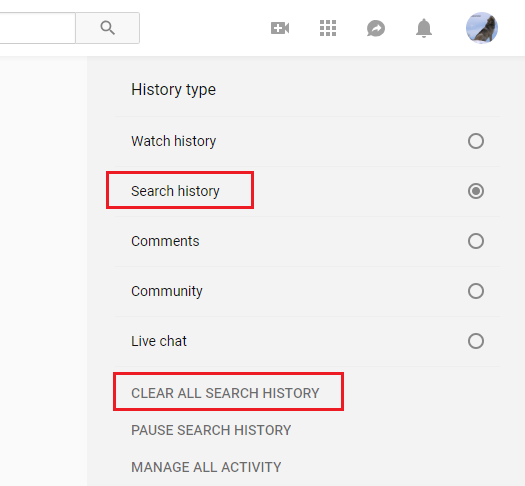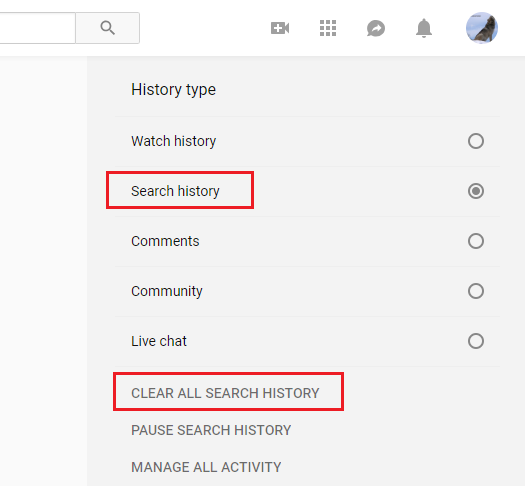 Note: You can also choose to delete the searched one by one instead of removing them all together. In the history tab the searches shown are listed in an order where the recent searched can be seen at the top.
2. How to clear YouTube search history from YouTube App
On your device open – YouTube App and log in to your account.
Tap the photo icon on your account profile located at the corner of the screen to the right.
In the next tab –tap- Settings
Scroll down on the next tab to discover the history and privacy section and now tap on – Clear search history.
Next, you will see a pop up box that prompts you to confirm whether you want to delete search history or not. Tap on – OK to delete history.
Other useful post: Clear cache firefox
3. Delete YouTube search history one by one
You can also delete youtube search history one by one from your YouTube app by tapping on the magnifying glass to display the search feature. You will see the dropdown list that contains the previous searches underneath the search section.
It is always better to clear youtube search history often but it is not that convenient. The best option is to pause it as it will halt the process of tracking your searches by YouTube.
You can pause the search history on Youtube by clicking on the tab – Pause Watch History which is located towards the right hand side of your screen.
Pause YouTube search history
1. Pause YouTube history In IOS:
Account profile icon
Next, settings
Now click on – Pause search history
2. Pause YouTube search history Android App:
Click on the profile icon
Click on – Settings
Then click – History & privacy
Tap to get the option- Pause history
Follow Us On: