How to Defrag Windows 10: Defragmenting/defragging your Windows 10 organizes fragmented files on your hard drive in such a way that it makes use of maximum disk space thereby enhancing the performance of your system.
Upon defragmenting your hard drive, the sections of files will be moved to adjoining clusters. It helps the Windows to easily read all the files and you will see improved speed of your computer.
If you are a Windows 10 user, defragmenting your windows 10 drive C: only will be enough. In case you face increased loading times while working with files that are saved on partition of your hard disk, then you can easily defragment them too.
Other useful tutorial: Windows 10 recovery partition
When it comes to defragmenting the hard disk partitions the process remains the same for each and every partition.
Let us learn how to defrag windows 10
Log in to your Windows 10 PC using your administrator account. It is necessary to log in using administrator account as standard account users are not allowed to defrag hard disk drive.
Click on- Start button
Towards left pane on Start menu click on – File Explorer
On the window that appears you will see navigation pane towards left just expand – This PC
The list you get after expanding PC just right click- local disk (C) or a different partition where Windows 10 is already installed.
Now from context menu just click on Properties
Now from the expanded Local disk C: – properties box head to the tab- Tools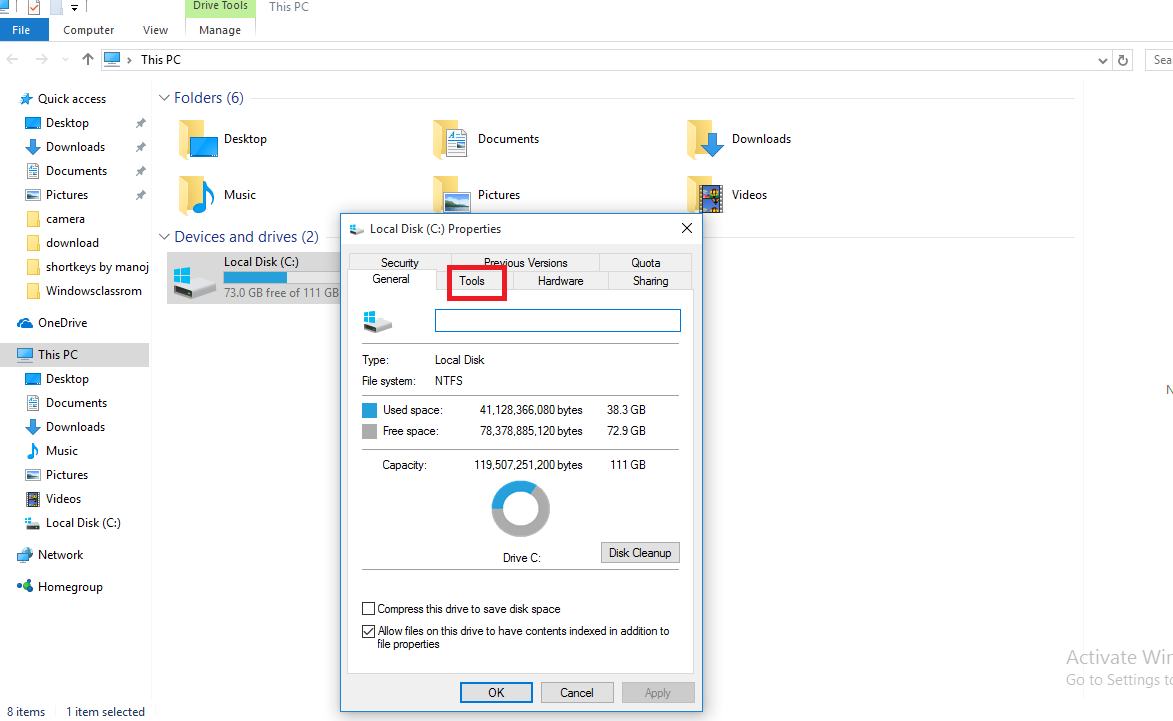 You will see the interface displayed underneath the section – Optimize and defragment drive, here click on the button – Optimize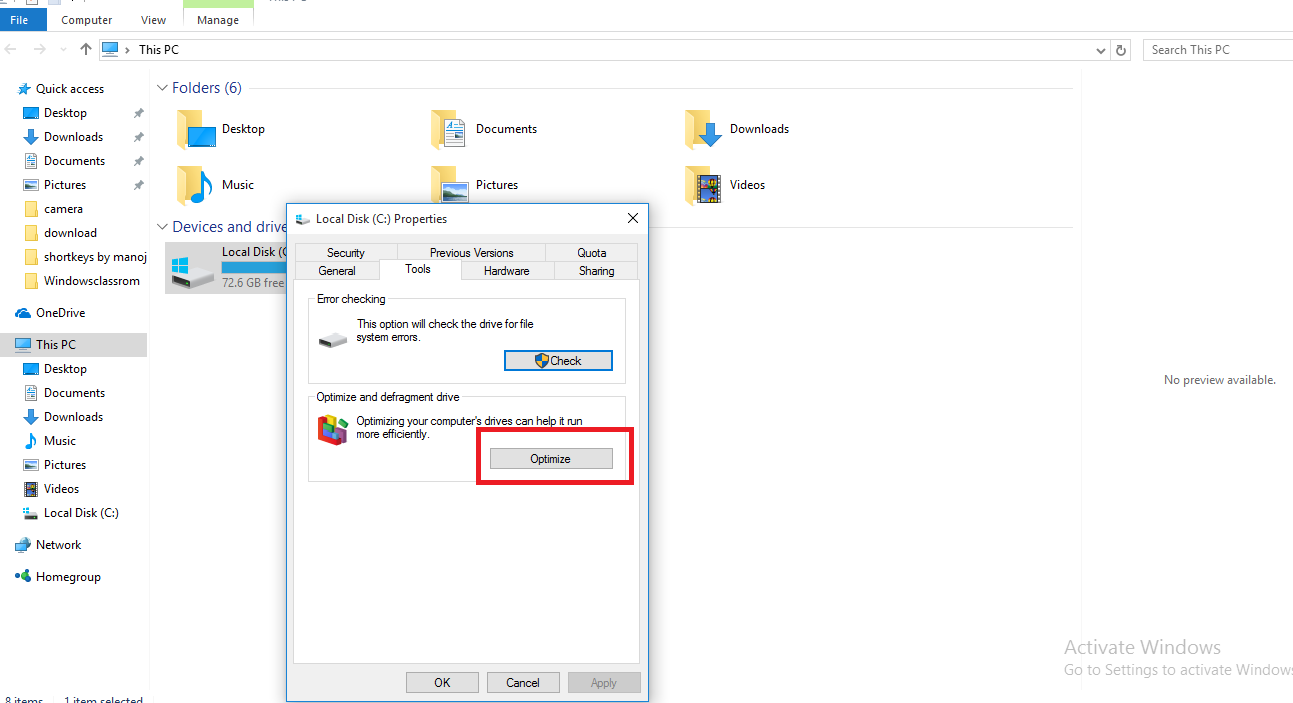 From the list displayed on the optimize drive make sure you check the C: system drive
From the given list click the button – Analyze
Now be patient and let the Windows finish the analysis and show the %age of different fragmented files in the chosen drive
Remember in case you didn't find any fragmented files in a particular drive then you will see a message box displayed by Windows saying disk doesn't require defragmentation.
Upon completion of analysis by Windows click on – optimize button to begin the process of defragmentation on a chosen drive.
Now wait for Windows to defragment the selected drive successfully and then restart the PC and then use your Windows 10 as usual.
Over a period of time when the hard is filled with fragmented files the speed of your PC decreases as it has to go through multiples locations to check for the relevant pieces on your hard drive. In order to enhance the speed of your computer you need the inbuilt tools that comes with your Windows 10 to defragment the hard drive windows 10.
Well, Windows 10 defragments files on a periodic basis but it may be a consistent process. In case you notice that some files are taking more time to load than expected then check for the fragmented files in Windows and defrag windows 10 as shown in above steps.
Follow Us On: