How to Get Control Panel in Windows 10
How to get control panel in windows 10: There are different ways that can help you get control panel in Windows 10. The Settings App present in Windows 10 basically replaces the regular Control Panel. The Settings App basically comprises of different options and settings that are seen in regular Control Panel. There are many more settings as well as options that you can access through Settings App for example you can also modify the Start Menu or your screen through Settings app.
Settings App is easy to use and navigate still some users prefer the normal control panel in Windows. Do not worry as regular Command Prompt can still be found on Windows 10 easily. There are different yet simple methods that will help you learn how to get control panel in Windows 10. If you are among those you like normal control panel over Settings App in Windows 10, then follow these simple methods to get control panel in Windows 10.
Ways to Get Control Panel in Windows 10
1. Open Control Panel using Run
Open – the dialog box and type in – Control and then hit the enter key to unleash regular Control Panel.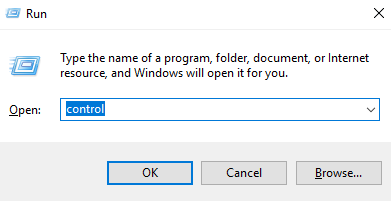 2. Get Control Panel from desktop
Right click – Start button
Click- Control Panel to expand the same
3. Find Control panel with the help of search
Open- Start menu
Type Control Panel in search box and hit enter key to get to the control panel.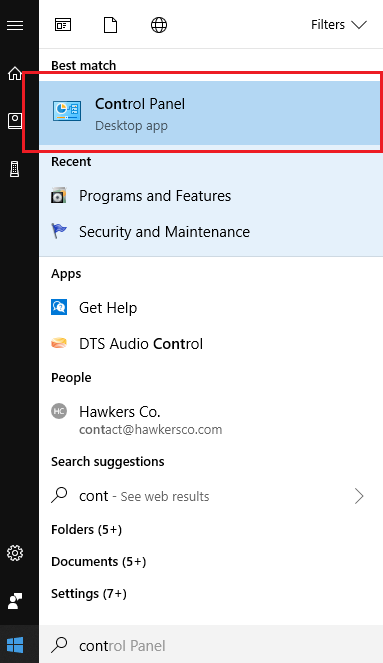 You can get the search by pressing the shortcut Windows + C hotkey.
4. Create a shortcut for Control Panel on your desktop
Right click- Desktop, Click- New, Click – Shortcut
Type the following path in Type the location shown in item box
explorer shell:ControlPanelFolder
Click- Next
Type Control panel in – Type a name for this shortcut box
Now you can see the shortcut icon for control panel on your desktop.
5. Pin Control Panel to Taskbar/ Start
Type- Control Panel in Start search box
When you view search results right click the entry that says Control Panel and then choose the option Pin to Start in order to pin to the screen or Start Menu. When you click the option – Pin to taskbar it will pin to the taskbar.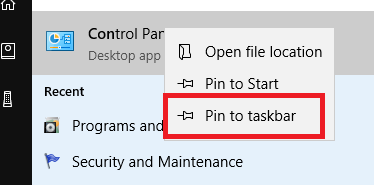 6. Get Control Panel via Windows Powershell
Click- Start button and select – Windows Powershell
Type- Control Panel in the window – Window Powershell and press Enter.

7. Open Control Panel using File explorer
On the taskbar Click File Explorer
Select- Desktop and double click – Control Panel
8. Get Control Panel using command prompt
Click – Start button to expand Start Menu and in search box type- cmd and simply click Command Prompt to expand it.
Now in command prompt window type- Control Panel and hit Enter.

Many people prefer using some basic features that existed in earlier versions of Windows. Keeping that in mind Microsoft has made it easy to get back some old features for the users to use and enjoy their experience working in Windows 10.
You might want to read: How to setup dual Monitors windows 10
Follow Us On: