How to Hide Taskbar Windows 10
Now it is possible to hide taskbar Windows 10 automatically. Let us understand how to do it. Let us first know about
What exactly is auto-hide?
The name itself suggests that Windows 10 has the feature that helps you hide the taskbar automatically when it is unused. This is when the feature- auto-hide taskbar is enabled and the taskbar remains hidden and appears again when you move the cursor to the bottom of your screen.
Once you shift your cursor away from your taskbar the taskbar is hidden automatically.
Uses of the feature- auto-hide taskbar in Windows 10
This feature is extremely helpful while you are using a tablet or a notebook that has a small screen. You get more screen space when you hide the taskbar which in turn allows you to finish your work faster. Also this feature is helpful when you are trying to concentrate for long on a particular task without getting distracted. For example if you are creating a report in word document, you can opt to auto-hide the taskbar and then maximize your word window so that you get a distraction free environment to proceed with your work.
Also there are some users using notebooks and desktop but do not use taskbar to navigate between different active programs, rather they use Ctrl + Tab thus they do not use the taskbar often. On the other hand you can also open Start Menu by pressing the key with the logo of Windows on your keyboard.
Another interesting read:  Find computer specifications in windows 10
How to use the feature auto-hide to hide the taskbar
Right click anywhere on the blank spot on your taskbar. Then click – Taskbar Settings to expand the Taskbar settings page that exist in Settings app.
Turn ON the option – Automatically hide the taskbar in desktop mode to conceal your taskbar.
In case you wish to hide the taskbar in tablet mode then turn ON the option – Automatically hide the taskbar in Tablet mode.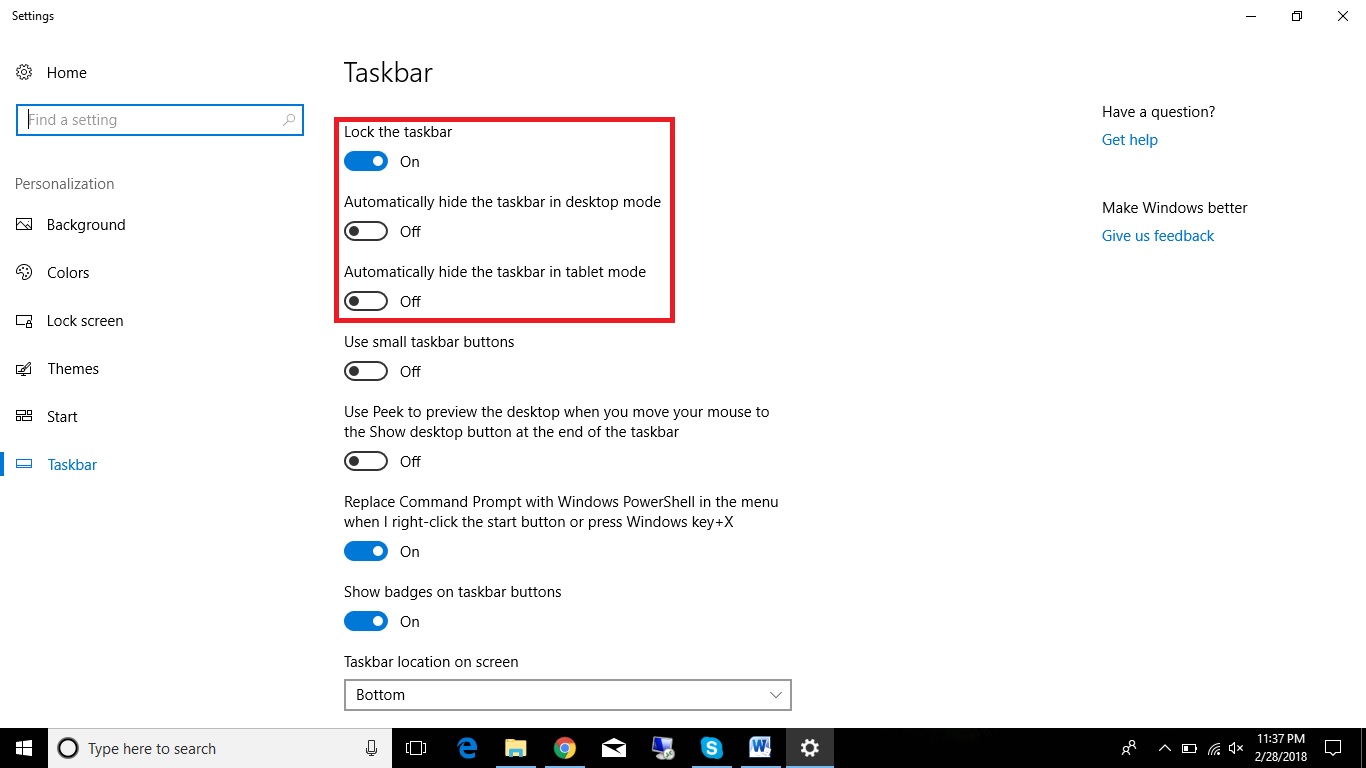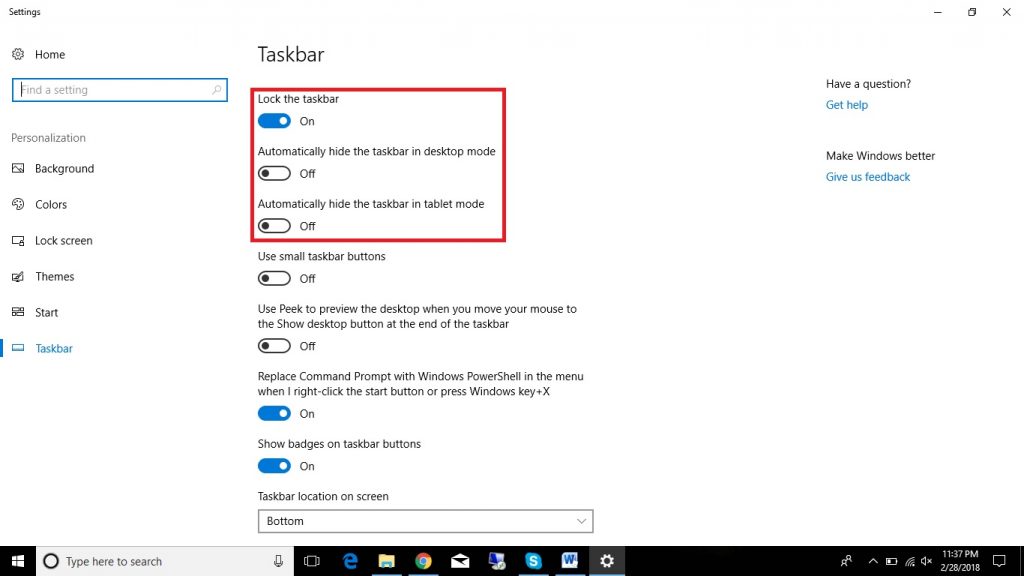 This will help you hide the taskbar when it is inactive.
Hide the taskbar completely
If you want to hide the taskbar completely you will have to use third party software. There are ample of tools available that help you accomplish the job, but you need to choose wisely between them.
If you are using taskbar quite often and while working on smaller screens you find it difficult to get enough screen space, you can hide the taskbar automatically.
Video Tutorial
Relevant post: How to split screen on windows 10
Follow Us On: