How to Disable Pop Up Blocker on Safari
How to disable pop up blocker on Safari: Pop-up windows have really been annoying and web users do not like to have them. As some of the pop ups are there with a purpose the new browsers help you to suppress them from popping up again.
You will find this amazing pop-up block feature integrated in the browser- Apple Safari and is available on both Mac and Windows operating systems for iPod, iPhone and iPad.
Methods to Disable Pop Up Blocker on Safari
Block/unblock all websites – Disable pop up blocker on safari for Mac OS
Choose – Safari> Preferences and then select – Websites on the top of our window.
On the left side select- Pop up Windows
From the drop down menu select – When visiting other websites for one of the following options
Block and Notify
Block
Allow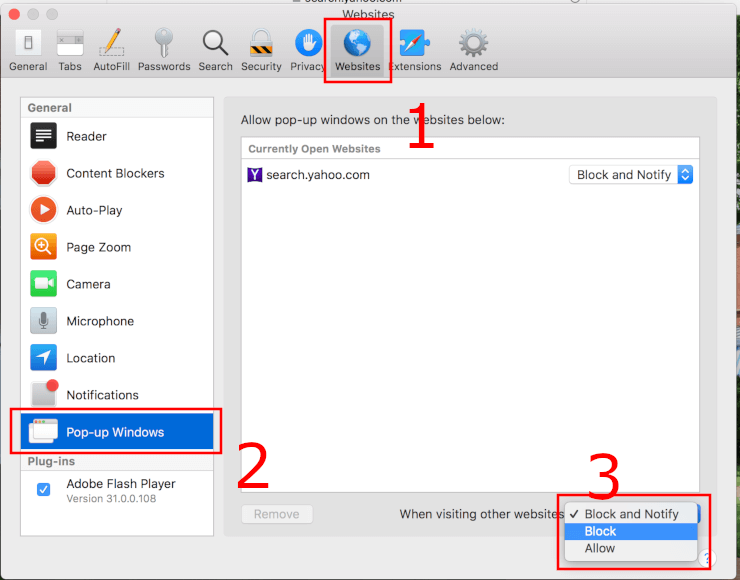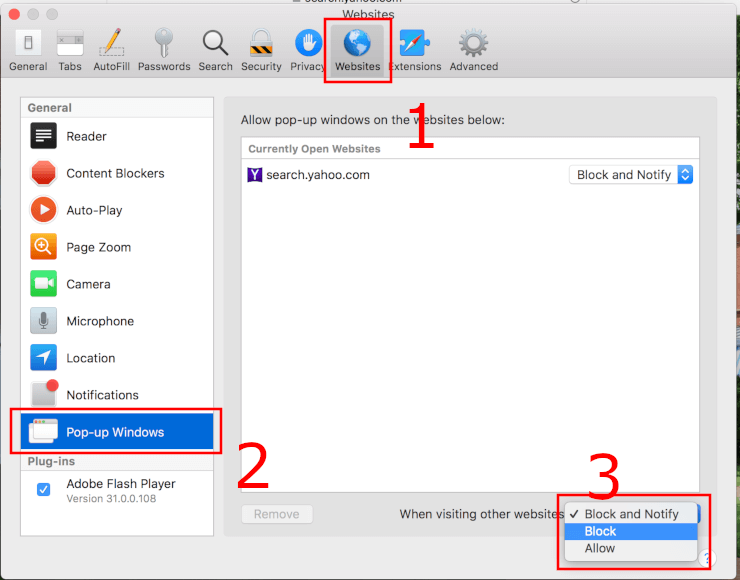 Block/Unblock single website to disable pop up blocker on safari
Go to the website you want to disable/enable
Choose – Safari>Preferences
On the top of your window choose – Websites
On the left hand side choose – Pop up Windows
You will find the website listed there for which you can choose a setting from the drop down menu
Block and Notify
Block
Allow
When you set Safari to – "Block and Notify" you can enable popup windows after blocked by selecting 2 boxes present in address bar.
Related post: Mac recovery mode
How to disable pop up blocker on safari for iPhone/iPad version
On your home screen choose – Settings
Select- Safari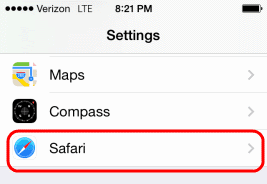 You can use the slider to turn the "Block Pop-ups" ON/OFF to enable/disable it.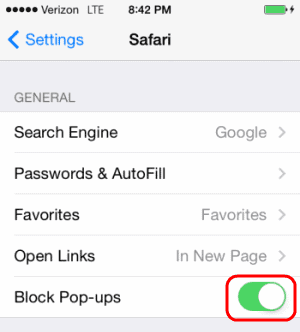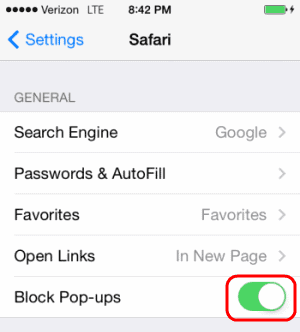 Safari Pop up blocker Settings in Windows
Apple actually discontinued the browser Safari on Windows. The last version of Safari available on Windows was Safari 5.7.1. In case you are still using Safari on your computer then the steps given below can help you disable Pop-up windows
You can see a gear icon on Safari browser window on top right
Open that menu and click on option that says – Block Pop-up Windows
Mainly the pop-up windows comprise of advertising and some sites utilize them for some genuine purpose. For instance, some WordPress based sites launch a dialog box for file-upload in a specific pop up window and also some banking sites show various things in pop-ups like check images.
The behavior of pop up blocker in Safari is quite strict. You will find the need to disable the Safari pop up blocker to view the important pop-up. On the other hand you can install some plug-in that easily halts tracking and also pop ups in a particular manner that provides you better control over how you manage your browsing session or preferred websites.
When you choose to block pop ups containing ads it helps you stop seeing the advertisements. Apart from this it helps load the website faster, you will be using less data, downloading ads in Safari consumes a lot of your battery power. So, blocking them certainly help save battery power and improve battery life.
The above mentioned simple steps can help you restrict the access to unwanted pop-ups that contain ads in Safari browser. It will certainly reduce the frustration you get watching ads.
Follow Us On: