How to Fix Your Connection is Not Private Error
Fix Your Connection is Not Private Error: If you are using Chrome browser for browsing activities then there are chances that you may get and error saying "your connection is not private". It can just be a warning error in case you are carrying out quite sensitive or personal activities on the internet especially when the connection isn't private and it can result in loss of your confidential information. It gives hackers the opportunity to easily hack your information or important data.
This error can occur due to insecure SSL connection between Server and System. Also, it can arise if the SSL certificate is expired. This article will help you fix this error.
4 Ways to Fix Your Connection is Not Private Error
1. Fix your connection is not private error by Changing Date and Time
Here you need to change the system date and time as date and time can also be the reason for insecure connection.
Just head to System Tray
Here you need to right click on – "Adjust date/time" to expand the option.
Now you can choose the time and date and modify it in case it is incorrect. You also need to check and set proper time zone according to your zone.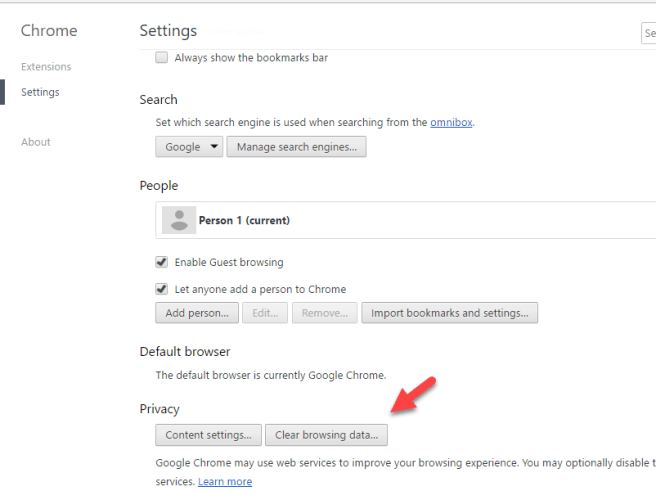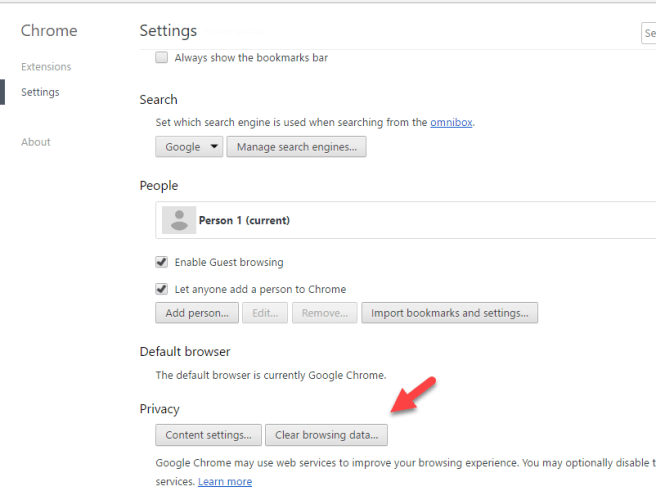 Once you set it, just close the windows and then refresh the System and next is open any of the web pages you want using your Chrome browser.
2. Clear Cache and Cookies in Chrome
Sometimes the error "Your connection is not private" that Chrome browser displays is also because of site cookies that are stored. In case you haven't cleared the cache in chrome for a long period of time then it can result in an error.
In order to delete it, head to Chrome and open – Settings (can be found under menu with 3 vertical dots)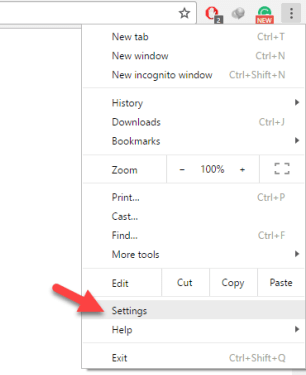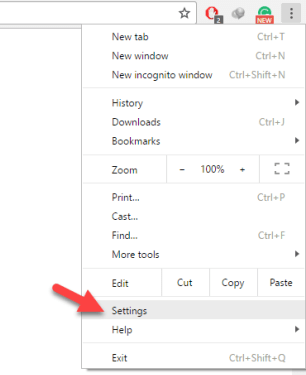 Next scroll underneath and then click- Advanced Settings and now press the button – Clear browsing history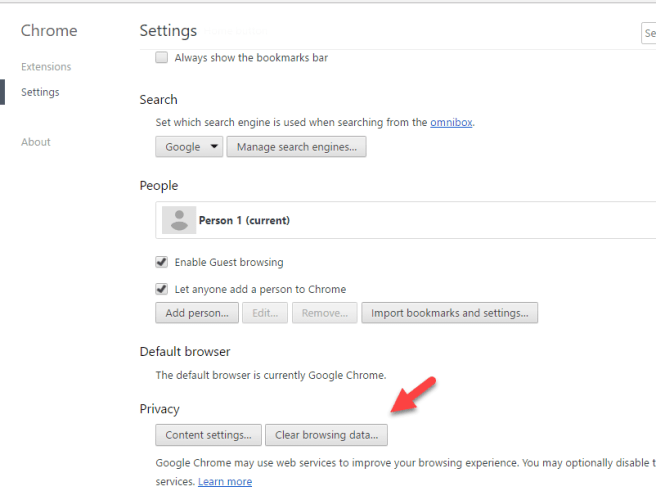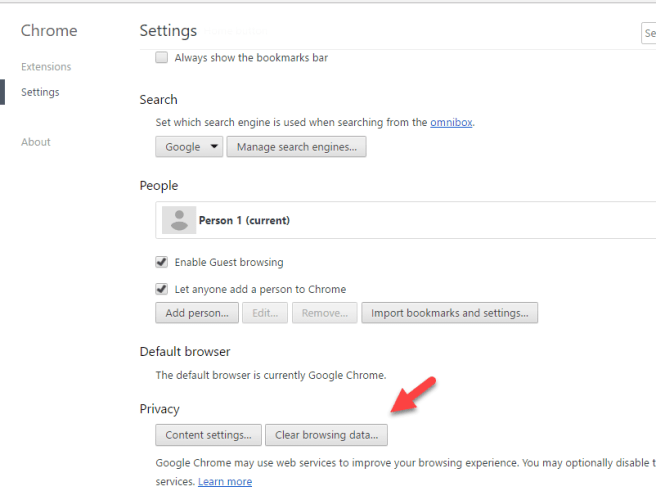 Here you can see options that enable clearing data. Now check the boxes that are highlighted in the images shown below. Now click on the button- Clear browsing data.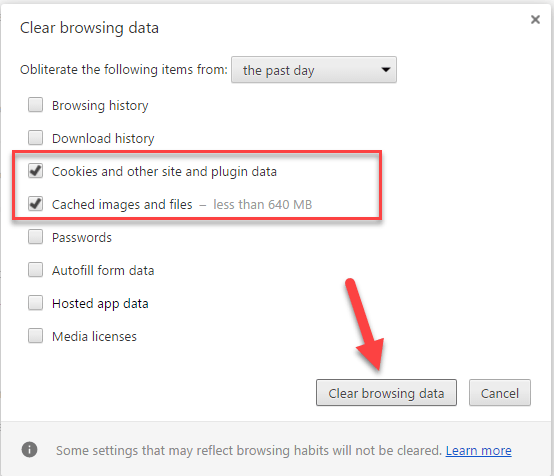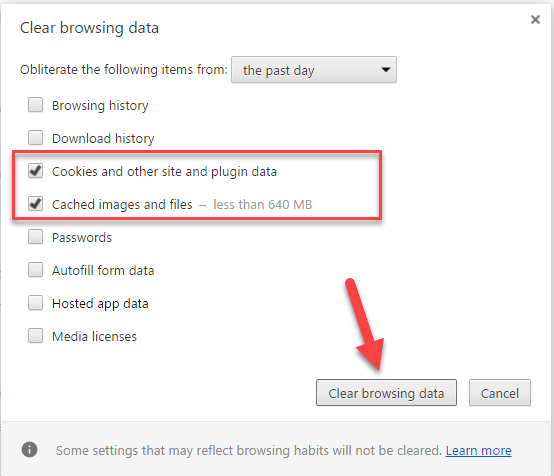 Once you clear caches and cookies, close your Chrome browser and then refresh the system. Now try to open and browse any site via Chrome browser.
3. Terminate Chrome tasks to avoid error
In order to avoid the occurrence of the error "your connection is not private, you can carry out the below mentioned steps.
Open – Command Prompt for which you need to type CMD in – Start Menu and type the command – "" in CMD window "TASKKILL /IM chrome.exe /F"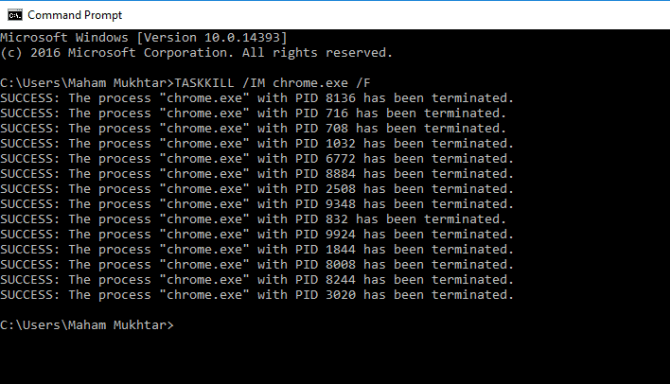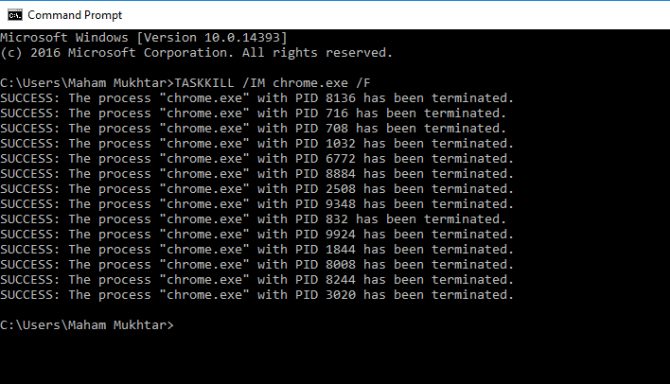 You can see the Chrome tasks terminated. Now open web page plus browser secure connection.
4. Add – "-ignore-certificate-errors" in your Chrome shortcut
You can also try this method to ignore this particular error
Right click the desktop shortcut of your Chrome browser
Head to the Properties.
In the Target area, add –ignore-certificate-errors" right at the end of text
Hit apply button and then press – OK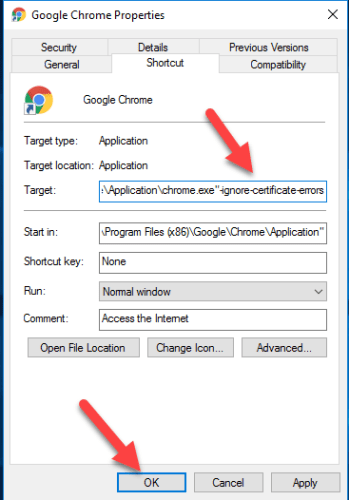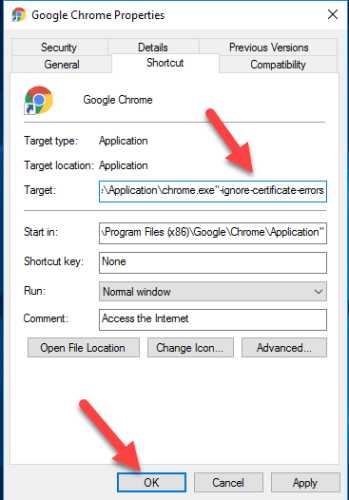 Now close window and open the web pages. The error your connection is not private will be fixed.
The solutions mentioned above can certainly help you resolve and prevent the error. These simple solutions work and you can browse web pages via your Chrome browser without any error.
Follow Us On: