How to Make Notes on Microsoft Edge
How to Make Notes on Microsoft Edge: Microsoft Edge has been around for a while now. It is a useful browser that has garnered a lot of sympathies thanks to many cool customizable features that it offers. One of the most popular Microsoft Edge options is the fact that it allows users to create notes directly on their browser.
Besides writing regular notes, users can also doodle and highlight the pages. This option is especially useful for research and analysis. But anyone who likes to extract relevant information from a page will find it handy.
How to Make Notes on Edge
Microsoft Edge is currently the only browser on the market that has this fantastic option. Its setup is pretty easy and straightforward. Here's how to do it:
Step 1. Open Microsoft Edge.
Step 2. Open any website which parts you want to highlight, add a note to, or create a doodle.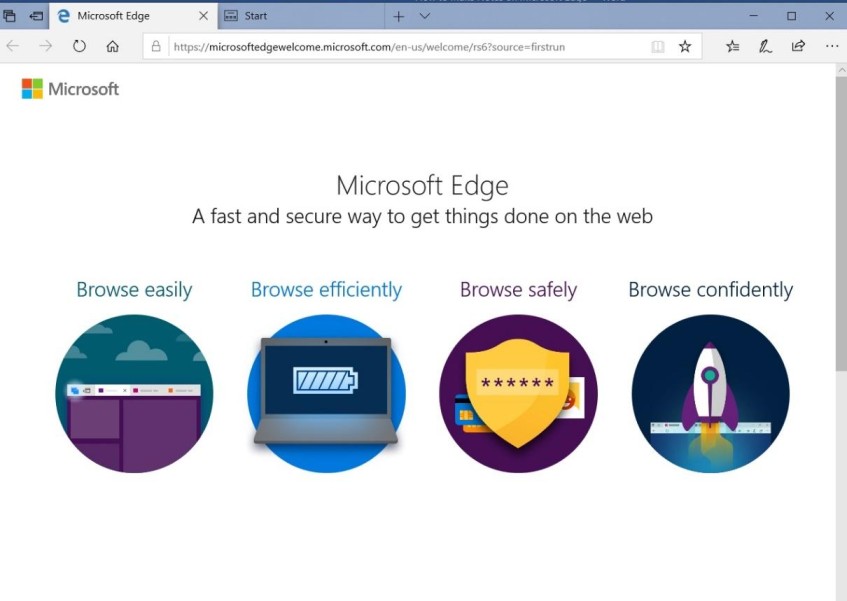 Step 3. Click the "Add notes" icon. You will find it in the top right corner of the browser, and it looks like a pen.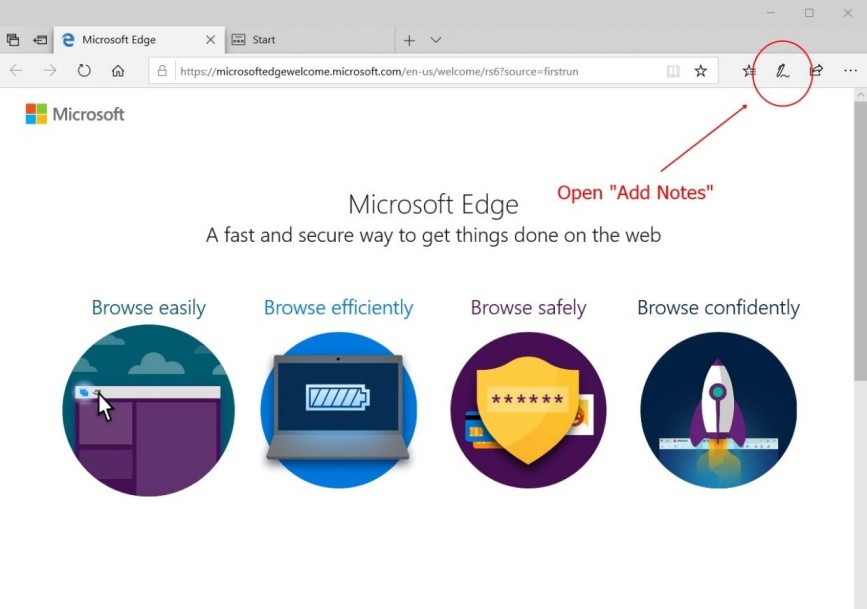 Step 4. Then a set of different tools will appear. Once again, you will find them in the top right corner of the browser.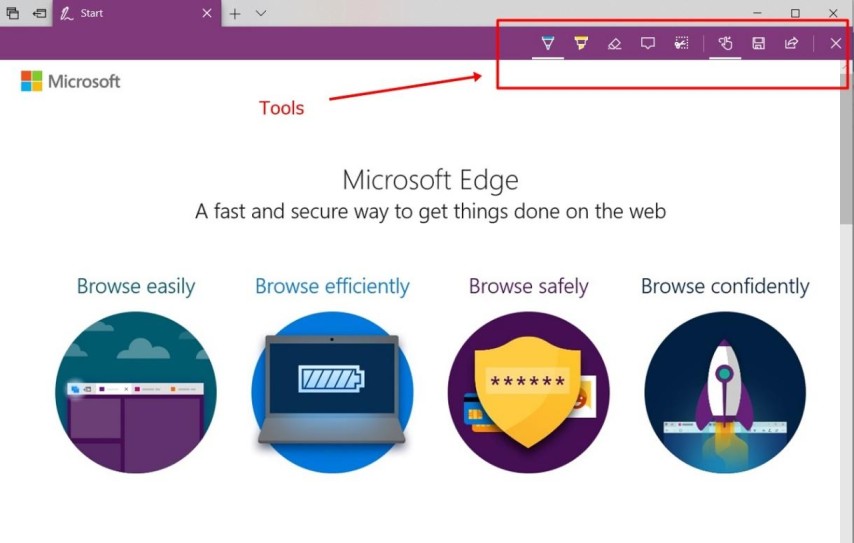 Step 5. Choose a tool you'd like to use. You can choose between add notes, pen, highlighter, and eraser.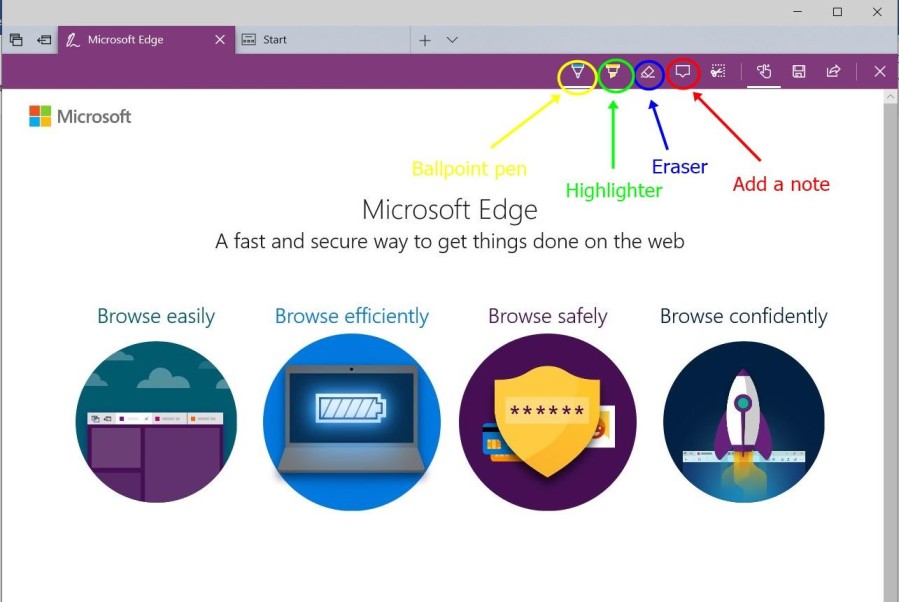 What Do The Tools of Microsoft Edge Notes Do?
Ballpoint pen turns the user's mouse pointer, stylus, or finger into a pen. When you enable this option, you can doodle anywhere on the page. You can also change the size of the pen, as well as the color.
By using this option, you have the power to highlight paragraphs, sentences, or words.
Eraser allows you to remove any doodles and notes by clicking on them.
Add a note. This option creates a text box and allows you to take notes directly on the browser. The browser ranks the notes by the time of entry. You can remove the notes at any time.
Clip allows you to select and copy a desired part of the webpage. It works by utilizing the drag-and-drop mechanism.
Touch writing is similar to the ballpoint pen option. Users with touchscreens can write with their fingers. Meanwhile, the users of regular screens can use their mouse pointer to create drawings or notes.
Save web note. You can save your work by clicking on this option. You can store it on OneNote, Edge's Favorites bar, or the browser's reading list.
Share web note. You can also share your work by choosing this option. You can share the notes via email, messaging, OneNote, or social media apps, such as Twitter and Facebook.
Other useful post: How to change homepage on Internet Explorer
Other Cool Microsoft Edge Browser Tricks
Microsoft Edge has many more exciting options built-in in the browser. These options can increase your productivity as well as security when browsing the web.
1. Password Manager
Microsoft Edge has a built-in feature that allows you to store your passwords and access them at any time. Here's how you can turn on the password manager:
Open the three dots in the top right corner > Settings > Passwords & Autofill > Save passwords > Click "On."
To access all the saved credentials, do the following:
Open the three dots in the top right corner > Settings > Passwords & Autofill > Manage passwords.
Password managers are an excellent option to keep your credentials safe because it removes the need to generate and remember your passwords. You can make them as unique and random as it gets. And you don't need to worry about remembering them.
Though, it's necessary to point out that using a built-in browser password manager is not the most secure option out there. You're much better off by downloading a Microsoft Edge password manager (https://nordpass.com/download/edge/) developed by cyber security specialists. It comes as a browser extension and works the same way as a built-in password manager.
2. Reading View Feature
It is yet another useful feature that aims to remove all distractions and increase productivity. "Reading View" option hides all distractions such as ads or article suggestions. It allows you to focus on the task at hand. Here's how users can access this feature:
Open the desired web page > Open the "Book" icon that is located in the address bar > Choose "Reading View."
3. Edge Keyboard Shortcuts
Microsoft Edge has some keyboard shortcuts that will make your browsing much more convenient and quicker. Here's a list of all the important keyboard shortcuts:
Open History – Ctrl+H
Duplicate Tab – Ctrl+K
Open Favorites – Ctrl+I
Cancel loading page – Esc
Access Reading View – Ctrl+Shift+R
Open InPrivate window – Ctrl+Shift+P
Conclusion
Microsoft Edge Browser is an amazing option for individuals who like to customize their tools. Even though it's not as popular as Mozilla or Chrome, it is still a great contender that has a lot of faithful users.
Not only is it among the fastest browsers on the market, but it's also secure and easy-to-use. It has become especially popular since the latest upgrade, so why not give it a shot? You might be pleasantly surprised.
Follow Us On: