How to lock excel cell: It always better to be safe than sorry and certainly protecting your Excel file or cells so that no one else other than you can make changes to the file is a safe option. Lock cells in excel helps you to secure your data from strangers who can also mess around with the formulas you entered in excel.
Lock Excel Cell – How to do it?
Well, the cells in excels as a default setting are locked.
On the other hand preventing others from making any alterations to the excel file is possible when the specific cells are locked & protected.
1. How to lock excel cell – Whole sheet
Locking all the cells in excel means locking the whole worksheet and as the cells in excels are locked as a default setting, you just need to secure the complete worksheet.
Lock cells in Excel worksheet is simple
Click on –Review tab
From Changes group, find – Protect Sheet and click on it
Now when you get dialog box for Protect Sheet here is what you need to do
Ensure that you check the box- 'Protect worksheet and contents of locked cells'
Type in a Password for protecting the sheet
Mention what all tasks user can perform.
You will see that the 1st two boxes are already checked as a default setting, which lets the user to choose both locked & unlocked cells.
You can also let enable other options too like inserting columns or rows or say formatting etc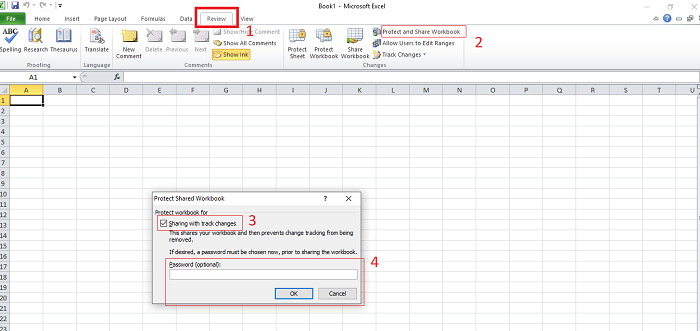 In case you already have a password you may be asked to reconfirm it.
After the sheet is unlocked, you can see that all the options are now visible on the ribbon. Again if anyone else attempts to change things in excel worksheet he/she will be prompted.
Now, if you wish to unlock the excel worksheet,
Head to –Review—Changes–Protect Sheet.
You can provide the password used to lock the excel sheet when prompted so that you can unlock it.
You might also like: Excel Formulas & Functions
2. Locking certain cells in Excel
There are times when you just want to lock particular cells in excel rather than locking the entire worksheet. This may be because those cells contain crucial formulas or content.
If you wish to secure specific cells while keeping other cells as it is then follow the steps given below
Well, you know that all the cells in a worksheet are by default locked and also protecting the entire sheet locks all the cells. Thus, ensure the cells that you want to prevent accessibility to and then you can protect the entire worksheet.
Select the whole excel sheet
You need to click on – dialog box launcher found in – Alignment group present in – Home tab
Now you will get the dialog box – Format Cells, in the tab- Protection and then you need to uncheck box given for Locked.
Click OK.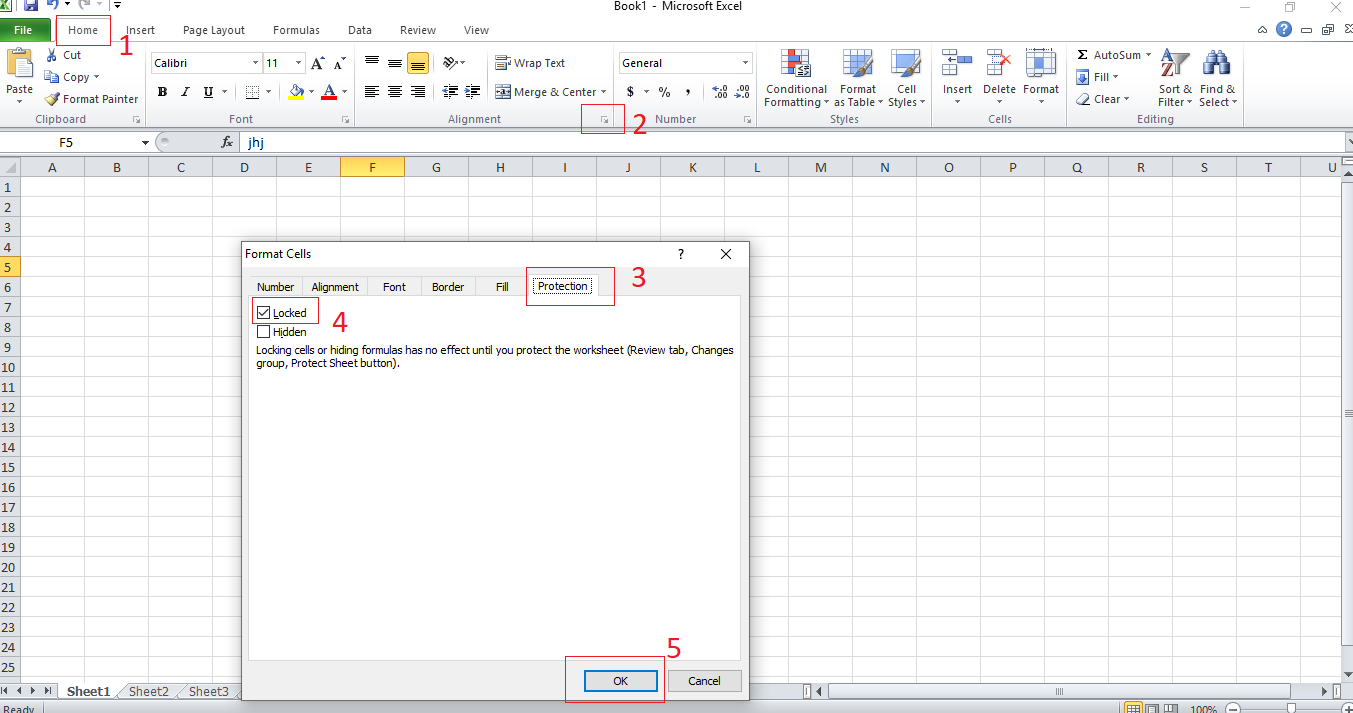 Select cells you wish to lock
Now click on –dialog box launcher again from the – Alignment group in Home tab
Go to – Format Cells dialog box and then in – Protection tab, check box given for Locked. This will unlock the cells in excel worksheet except those that you chose to lock.
Move to – Review tab.
In -Changes group, click –Protect Sheet
In Protect Sheet dialog box ensure the box for 'Protect worksheet and contents of locked cells' is checked
Type in the password in case you want to protect excel sheet
Mention the activities users can carry out. As a default setting the 1st two boxed are already checked that lets the users choose locked as well as unlocked cells. If you want you can give permissions to the user using other options like for formatting , inserting rows and columns etc
Click – OK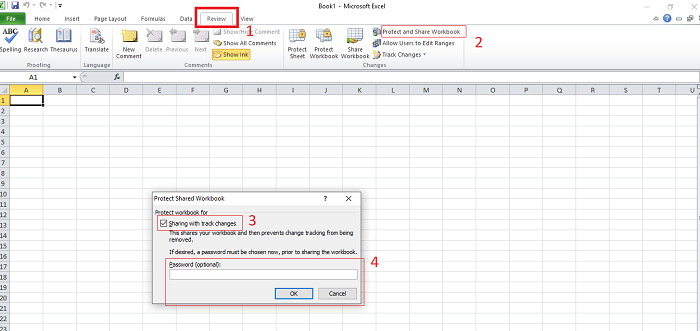 In case you possess a password you have used before you can enter it upon asked to reconfirm it.
The methods shown above can help you lock the entire worksheet or specific cells for your excel worksheet without any hassles. Follow the steps given above carefully to lock excel cells.
Follow Us On: