How to Disable Firewall in Windows 10
How to Disable Firewall Windows 10: If you are using Windows 10, you must be aware of Windows firewall which is indeed an amazing feature in all the latest versions of Windows. Still, you may wish to disable Windows 10 firewall as in some cases it becomes essential to disable the feature. This article will help you learn how you can disable Windows 10 firewall.
The firewall in Windows 10 assists a number of active profiles, stays with other 3rd party firewalls. You can make use of in-built Windows firewall to restrict the updates that occur in Windows 10.
In case you want to disable firewall windows 10 permanently/temporarily then always take a backup of firewall rules in advance.
Ways to Disable Firewall Windows 10
1. Using Windows Defender Security Center
In order to turn OFF firewall Windows 10 you can follow the simple steps given below
Open the feature- Windows Defender Security Center in Windows 10 Creators Update
You will see Windows Defender Security Center interface where you need to click on the following icon – Firewall & network protection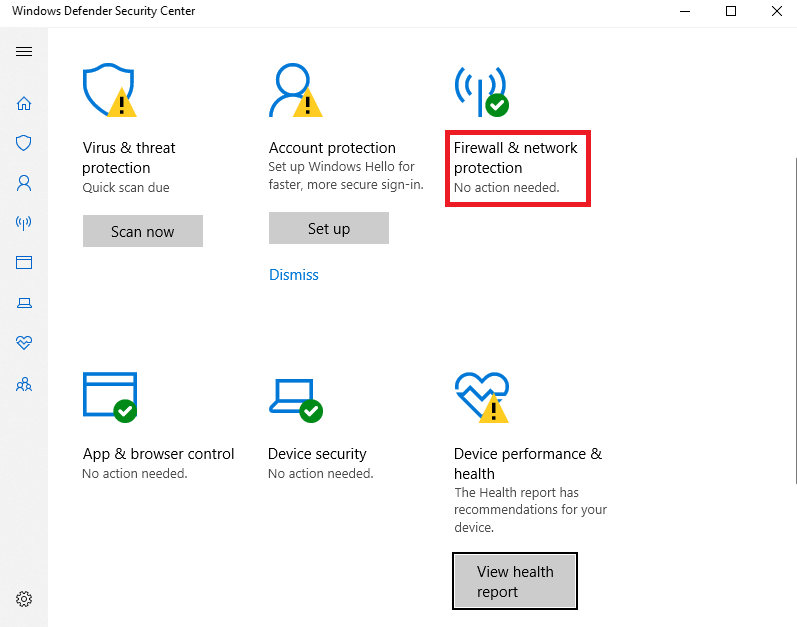 On the page that appears after the step above you need to click on – Private (discoverable) network or Public (non-discoverable) network which will help you disable your Windows 10 firewall for the chosen network.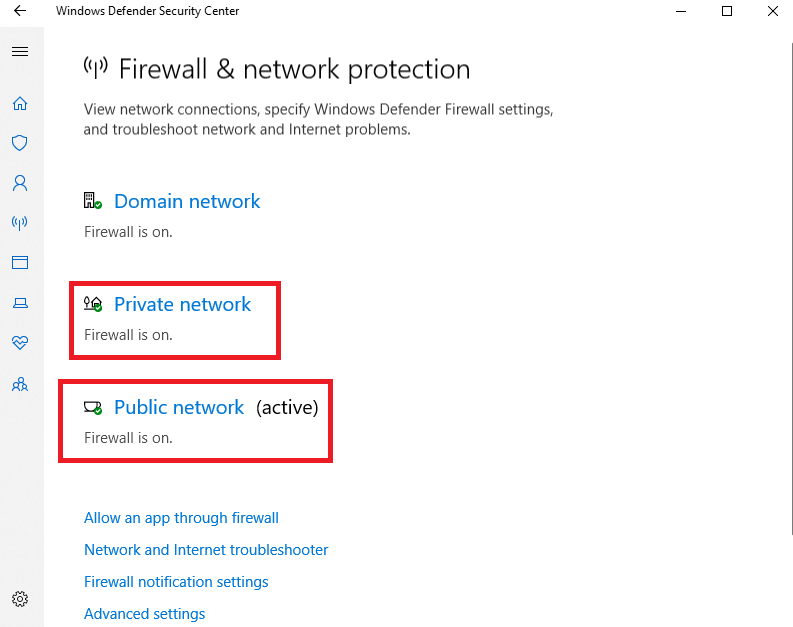 On the very next page you need to disable – Windows firewall option. After the Windows 10 firewall gets disabled it will not block any apps that are processing on Windows 10. It will be disabled completely.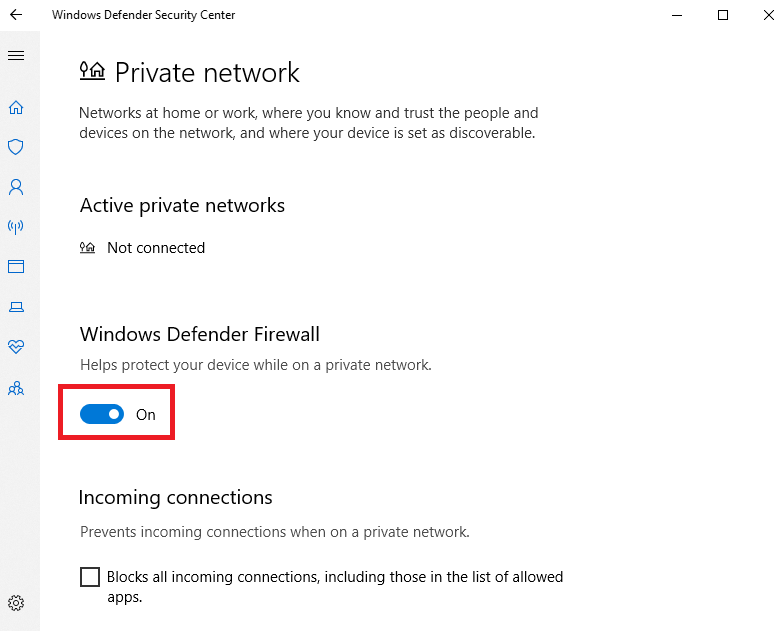 Now you will get a confirmation prompt- UAC. Just click – Yes so that the operation is confirmed.
Well, to disable Windows 10 Firewall, it is a complete security threat. It is ideally not recommended to disable it permanently. So make sure when required you can turn off firewall windows 10 temporarily and activate it with the help of same option to help your system stay secure.
Related article: Disable windows 10 update
Disable Firewall using Control Panel
You can also disable Windows 10 firewall from Control Panel. Here is how it can be done
When it comes to Windows 10, there is a new feature called Windows 10 Creators Update. In case you are still using the earlier versions of Windows 10 then this is how you can disable the firewall
Go to – Control panel and follow the given path – Control Panel\System and Security\Windows Firewall
Towards the pane to your left you will find the link – Turn Windows Firewall ON or OFF, just click it.
Now select – Turn off Windows Firewall for the network type you need to turn it off.
In order to turn it ON in future you again go through control panel and use the same option to turn it ON.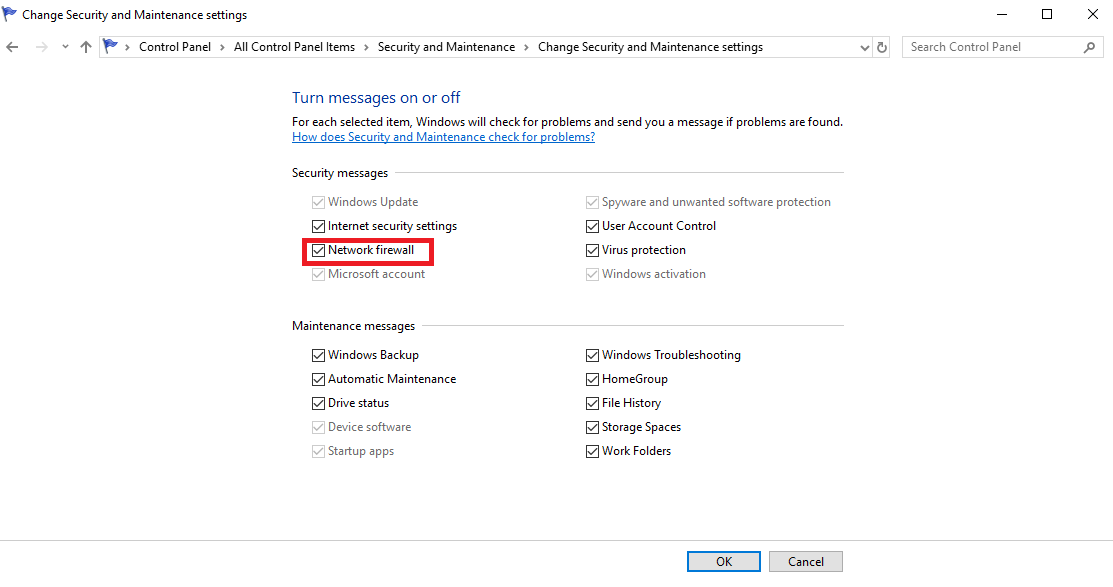 You can also use command prompt to disable the firewall. Since it is not recommended that you turn OFF firewall Windows 10, if required just disable firewall temporarily and then again turn it ON so that there are no threats as far as security measures are concerned for your system.
Note: The firewall should not be turned off permanently to avoid security risks.
Follow Us On: