How to Disable Windows 10 Update
How to Stop Windows 10 Update: If you are a Windows 10 user you are aware of the fact that Windows 10 is always in process of installing a number of updates and certainly they are not optional. It means they tend to install and download automatically. Of course this newly incorporated option is designed to offer bug fixes, take care of security issues and other necessary actions, but not all of us like this option isn't? This article will help you learn the methods that will help you Disable Windows 10 update from getting installed on the device you are using.
Methods to Disable Windows 10 Update
Stop Windows 10 update using Local Group policy
Local group policy editor can be used by all users of Windows pro 10 to alter the system settings so that you do not get updates downloaded and installed on your system. Here how you can disable windows 10 update.
From your keyboard press – Windows key+R which will open run command
In the command box type – gpedit.msc and then click – OK which will open – group policy editor.
Navigate through the below mentioned path
Computer Configuration\Administrative Templates\Windows Components\Windows Update
Towards your right hand side just click on – Configure Automatic Updates
Check the option – Disabled so that the specific policy is turned OFF.
Click – Apply
Click – Ok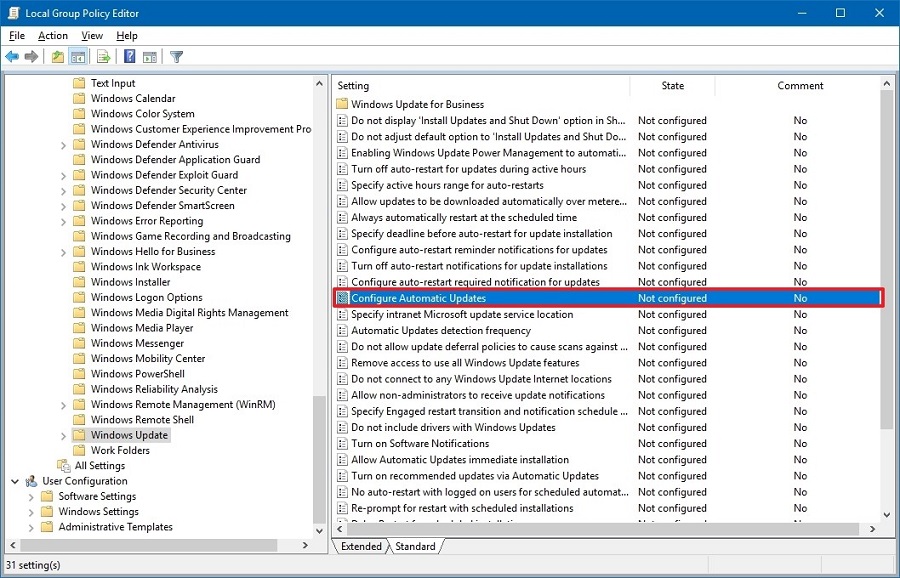 After you finish the steps given above, you will see that Windows 10 automatically stops the download and installing of updates.
Other useful post: Disable windows defender on windows 10
Stop update Windows 10 using Registry
You can use Registry to stop auto update Windows 10.
Press – Windows key+R from your keyboard and you will see the run command.
To open registry just type – regedit and then click- Ok
Browse the path – HKEY_LOCAL_MACHINE\SOFTWARE\Policies\Microsoft\Windows
Right click the key – Windows folder and Choose –New and simply click – Key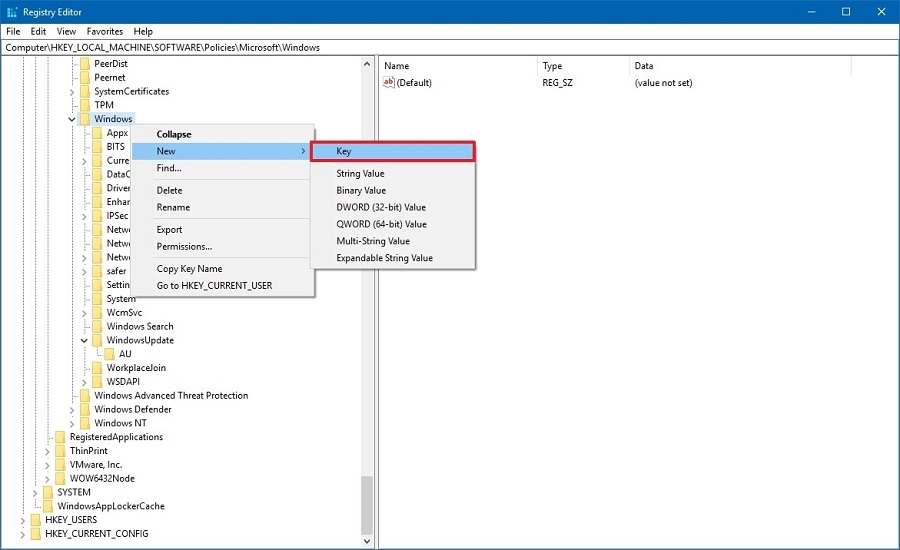 Assign a name to the new key – Windows update and then hit Enter
On the new key you created right click and choose- New and Click- Key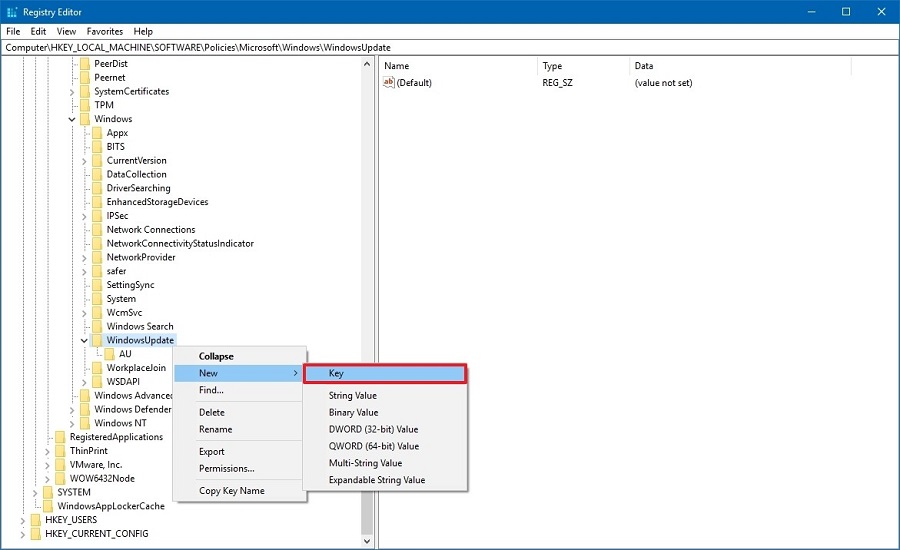 The new key can be named as AU and hit – Enter
On the new key right click and choose – New and then Click on – DWORD (32-bit) Value.
Assign the name to the new key as NoAutoUpdate and then hit- enter.
On the new key- Double click and modify its value – 0 to 1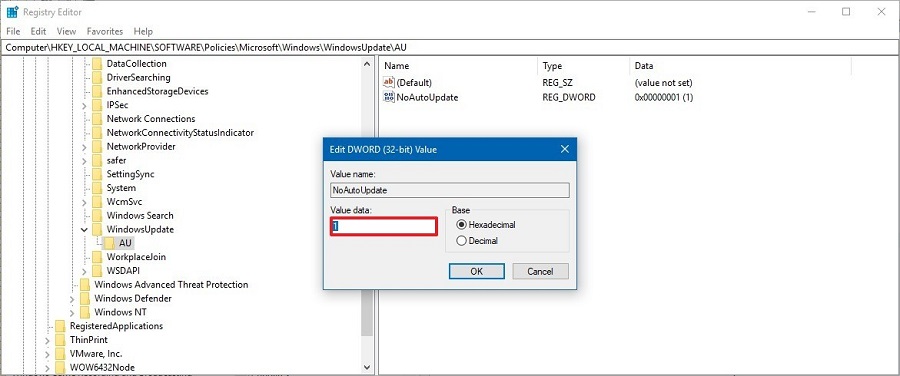 Completing the above steps successfully will make you able to stop auto update windows 10.
Conclusion
Well, the above steps can help you to disable Windows 10 update, but it is always recommended that the updates shouldn't be prevented. These updates are quite important for your system and overall functioning of Windows 10 and thus you should not skip them. You data are secured and stay safe when these updates are running.
However, if you ever feel you that you want to skip it at any given point of time because you are working on an important task, you can just reschedule it at some other time instead of skipping it completely.
Follow Us On: