How to Change Windows 10 Password: Keeping your password secure is very important and with so many hacking techniques being used to hack accounts, you need to be extra careful with the passwords you use. It is important to change password windows 10 often to avoid security threats. The article will help you learn the methods that can be used to change password Windows 10.
3 Ways to Change Windows 10 Password
windows 10 password change using system settings
Press- Windows keys from your keyboard
Choose – Settings then Accounts and then Sign in Options
In password section click on the Change button
Retype your password
Create a New password of your choice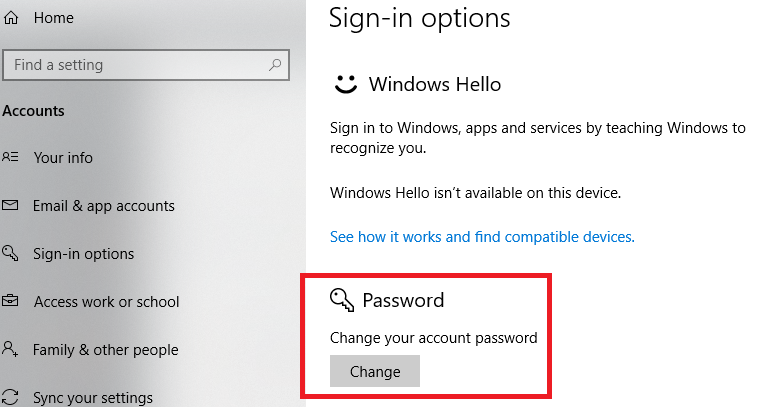 It is always better to set a password that is combination of letters, symbols and numbers. Also, make sure that you create a password that you could also remember.
Change password windows 10 to a specific PIN code
If you find it difficult to create a password that comprises of numbers, symbols with some lowercase and uppercase characters then you can also choose to use a PIN code rather than using the combination of numbers, letters etc. In order to set a PIN code here is what you need to do
From your keyboard press- Windows key
Choose – Settings – Accounts – Sign in Options
Underneath the password section you can view the option – PIN
Click on Add button and type in your password for Windows
Now you can create the PIN instead of a password which you can use to login in to your devices on which you use Windows.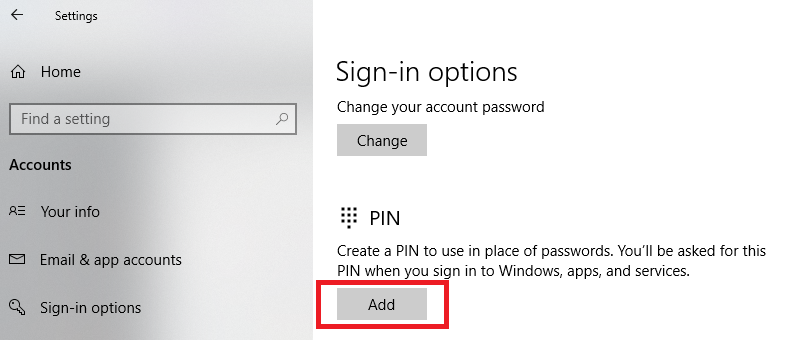 Related article: Windows 10 password recovery
How to change password windows 10 to a picture password  
When you expand Sign in options you will also find the option Picture Password underneath wherein you just need to click on Add.
Now type the Microsoft account password to confirm it is your Microsoft account and then click- OK
Click – Choose picture and then select a Photo from your photo gallery or files.
Click on – Use this picture if you want it to be used as picture password or simply go to choose new picture if you want any other picture. You can also drag the photo to place it properly.
Three gestures need to be set up that will be included as picture password for you. With the help of cursor simply draw circles or lines that compliment with the photo you selected.
If you see the message Congratulations that mean you have successfully set up picture password. The photo you selected will be displayed when you login to your Microsoft account. You just need to retrace the gestures you used and you get signed in.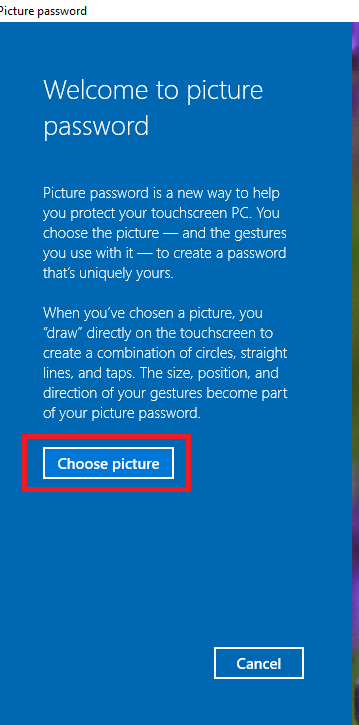 The methods given above can help you change password Windows 10 and keep your password update. It will help you improve the security of your accounts against hacks. It is important to change password windows 10 often but make sure you remember it. Using picture password or PIN code can be easy so you can choose those options too.
Follow Us On: