How to Unzip Files Windows 10
How to unzip files windows 10: Many people use software like 7-Zip or WinZip to compress folders/files. Basically Windows operating system has this incredible built in feature known as compressed folder tools that allows users to compress or decompress their files/folders without using any software or third party tools.
Zip file format is certainly one of the most common file formats that help you compress files so that you can save space on the hard drive and also it becomes easy to send them using internet.
Certainly there are a plenty of third party software available to carry out zip compression but for Windows users there is no need to rely on third party software as this OS has local zip feature.
How to Unzip Files Windows 10
This article will show you how to unzip files in Windows 10 without using any software.
Unzip files Windows 10 using "Extract"
Right click on the specific .zip file you wish to unzip and via context menu choose – Extract all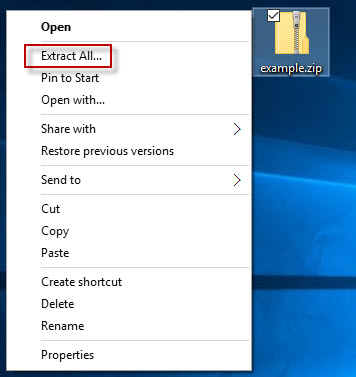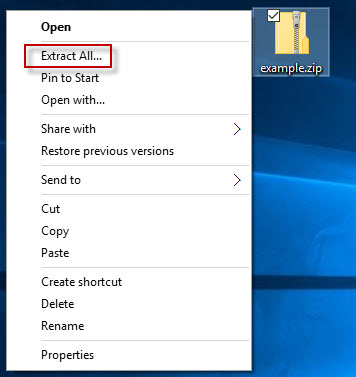 In the dialog box – "Extract Compressed (Zipped) folders" choose the location where you wish to save the files you extract. Check the box that says – Show extracted files when complete and then click on- Extract. You will see a dialog box that will show the extraction taking place.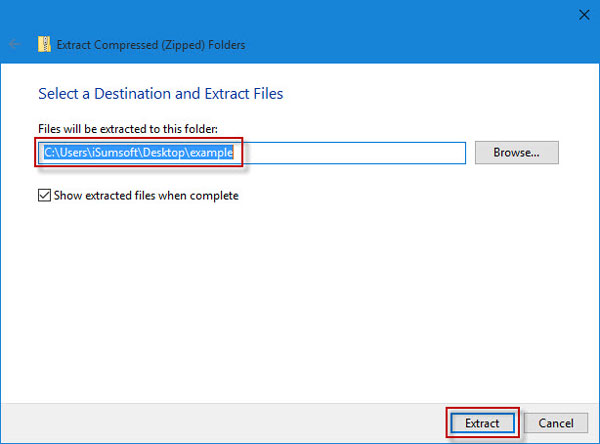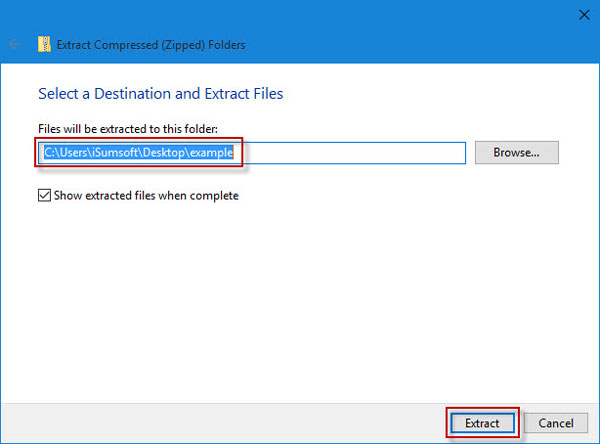 When the extraction is 100% completed it will display the extracted file in the respective folder you mentioned in step 2.
Related post: How to password protect a folder windows
Unzip files using File explorer
You can also extract all/individual files from any zipped folder by following the simple steps
Double click on the zipped folder/compressed folder
Select the files /file you wish to extract
Right click on your selection and then click – Cut
Head to the location you wish to compress your files to
Right click and choose – Paste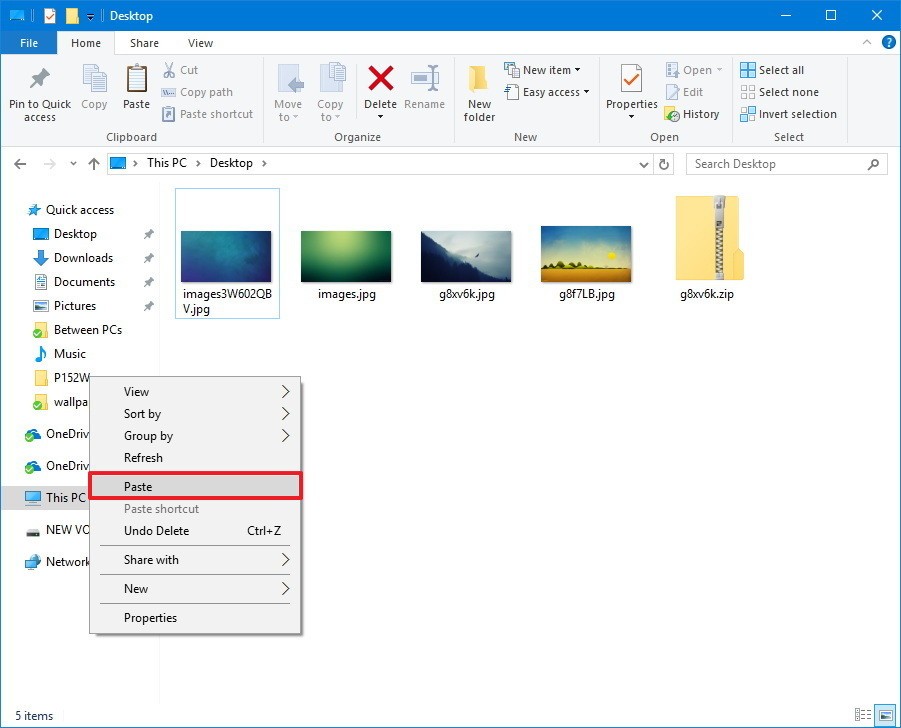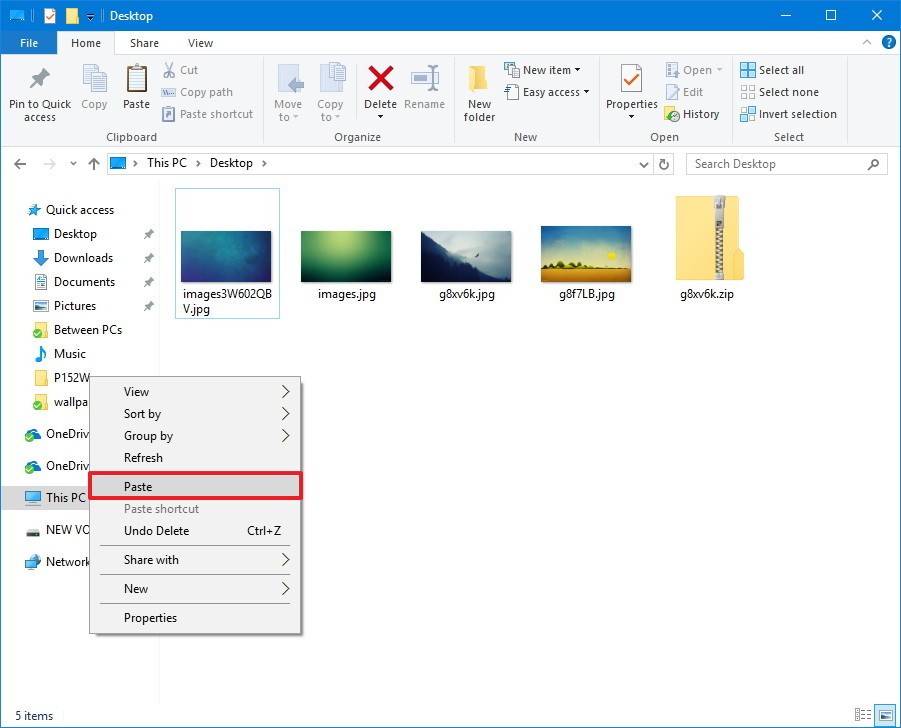 Also, in your zip folder you can select the items that you want and then on the tab- Extract, choose the location where you want to extract files. In case the location isn't mentioned, hit More button and then select the button– Choose location to search for the right folder.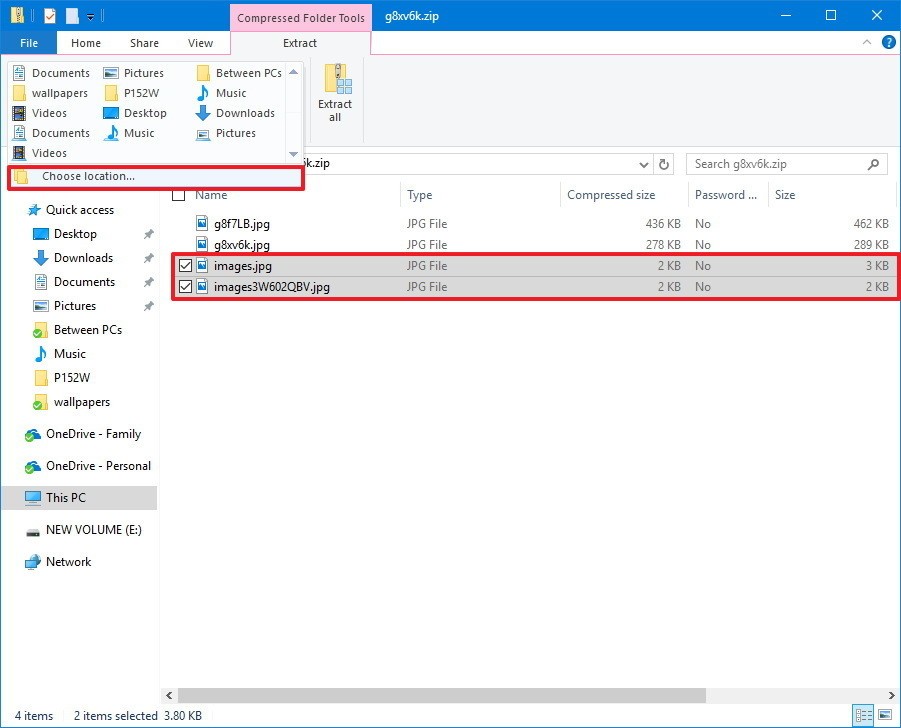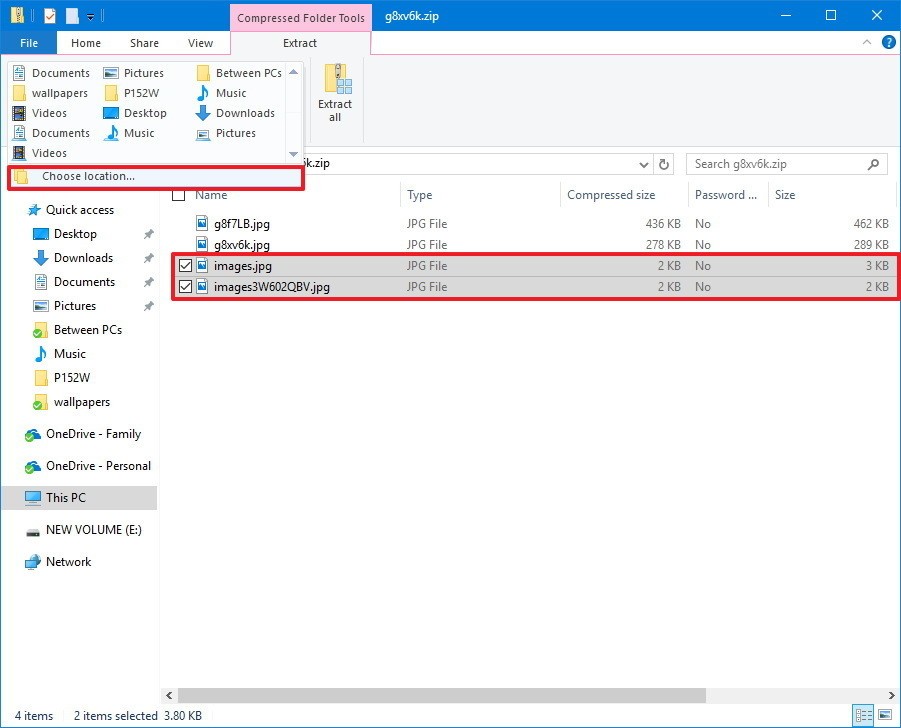 You may get external software to zip/unzip files that also allow you to carry out compression for files in different formats. But, if you are using Windows you can make use of its built-in feature to zip/unzip files.
Of course zipping files makes it easy to compress different files into an individual ZIP file and it becomes easier to send them over internet via email, store on PC etc. The files get compressed and become smaller and moving just one Zip file can help you send many files inside at one go.
When the files are heavy it becomes difficult to send them via email. When you compress them it becomes easy to send it due to its smaller file size. The file transfer certainly becomes faster once the files are compressed. So, you don't have to worry about how to unzip files even if you don't have WinZip or any other software because Window helps you with that as well.
Follow Us On: