System Restore Point Windows 10
System Restore Point Windows 10: You are trying to install something and everything goes wrong with that install. You may had performed a complete back up earlier, but the best part is system restore point in Windows 10 and easily bring back the system changes to original without fear of data loss.
System restore point actually identifies the system changes like settings, drivers, system files, and registry and saves a working form as restore point. In case your devices encounters any issues due to miss-configuration you can make use of restore point to bring back the original changes to resolve the issues that may affect the performance of your computer or due to which your computer stops responding.
System Restore Point Windows 10 – Learn to enable it
In Windows the default settings come with System restore point disabled. You can still enable system restore point in windows 10 easily. Here is how you can do it.
Open- Start
Search – Create a restore point and then click – System Properties
Choose the main system drive under – protection settings and then click – Configure button
Choose the option – Turn on system protection
You can also make use of slider to choose the storage amount you wish system restore to utilize which actually is set to 1% by default.
Click – Apply
Click – OK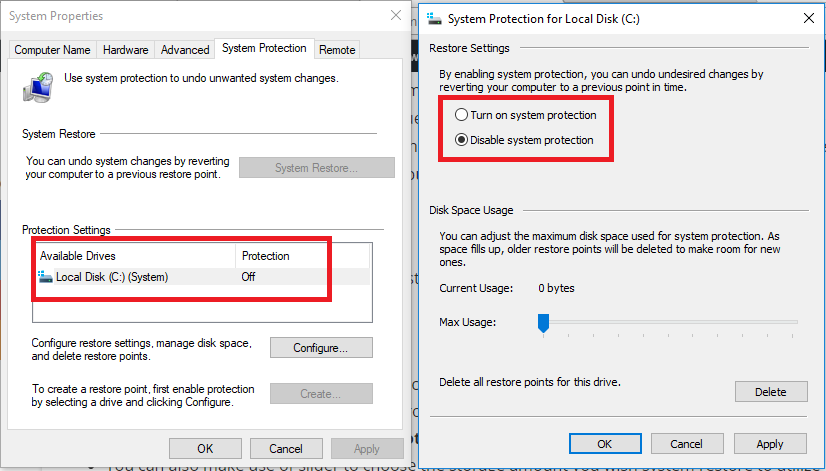 Also read: How to partition a hard drive windows 10
After you are done with the steps mentioned above you will see a new restore point created automatically whenever there is a vital change in system takes place like Windows 10 update installation.
In case you want to remove the system restore point windows 10 on same page you can just click the button – delete which proves to be easy option while manually building restore point and the space is not sufficient enough.
Create a Restore Point Windows 10
Sometimes you need to create restore point windows 10 manually whereas sometimes it gets created automatically when there is an important change that takes place in the system.
Open – Start
Look for – Create a restore point and then click – System Properties
Select- main system drive present under – protection settings
Click- Create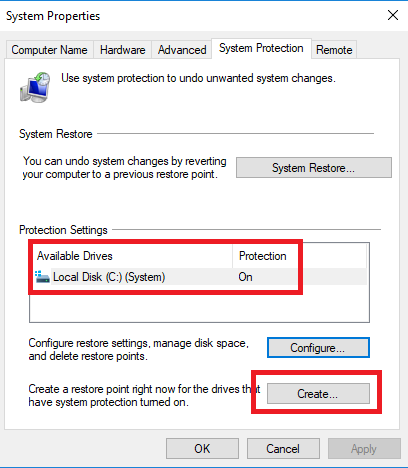 In case something goes wrong while making changes to the Registry, installing a driver or a new app then you can follow the steps given below to undo the modifications.
Open – Start
Look for – Create a restore point and then click – System Properties
Click the button – System Restore
Click- Next
Select – Recent operational restore point which allows you to resolve the existing issue.
Click the button – Scan– to check for the affected programs to view the applications that needs to be removed if installed after the creation of restore point.
Click- Close
Click- Next
Click – Finish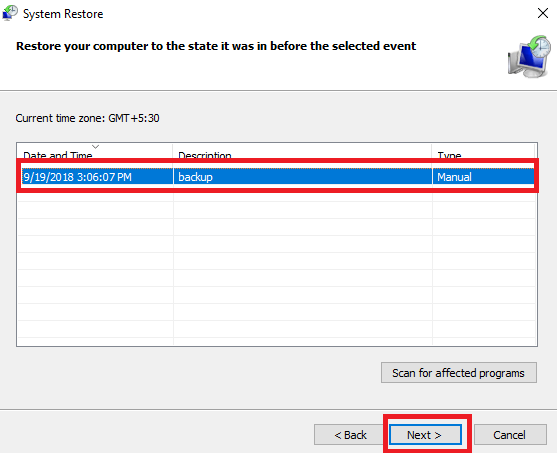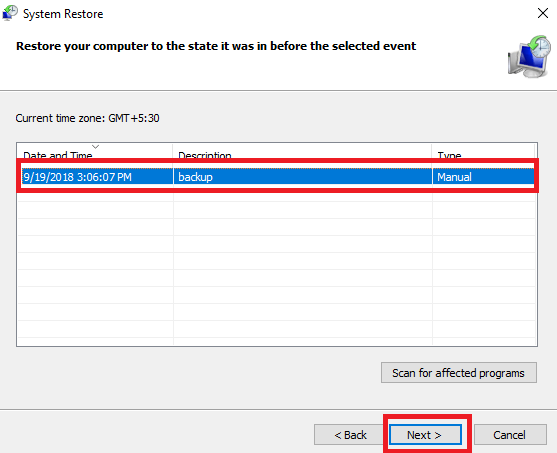 After you complete the above mentioned steps the device will be return to normal state where you will find everything working just fine.
The above mentioned steps will help you create restore point and bring back your device to normal form. You can restore the normal settings with no errors.
Follow Us On: