Top 10 Video Editing Tools for Windows 10
An efficient video editing tool isn't only beneficial for professional video editors, it's also helpful for anyone editing a video on Windows 10. The right tools can make the clips look slick, polished and professional. If you are a new video editor, you may feel confused while selecting one from among the numerous high-quality video editing tools available. 
We've simplified things for you. In this article, you will find an overview of the most efficient top 10 video editing tools for Windows 10, so you can get started with the best one based on your preferences. 
Most Efficient Video Editing Software for Windows 10
A video editing tool can be very easy to navigate and meet the video editor's demands in no time or it can be too complicated. It is even possible that some video editing tools may lack color correction or audio editing features. Therefore, finding the right video editing tool is necessary to improve your video's overall performance. The right video editor can create a stronger, faster and more uplifting video experience. 
Top 10 Video Editing Tools for Windows 10
Below are some efficient video editing tools for Windows 10 that are perfect for beginners and intermediate video editors. They will help you create stylish and polished videos through built-in features and an intuitive user interface. So, scroll down and choose your favorite from top 10 video editing tools for Windows 10 given below.
1. VideoPad editing tool for Windows 10
VideoPad is one of the best free video editing tools for Windows 10. If you want to create premium-quality videos without spending a lot of time, this software would be the best option. VideoPad gives you access to all types of easy-to-use and simple features like a sound effects library and a 3D video editing feature. Therefore, with VideoPad, you can create unique video styles and compositions.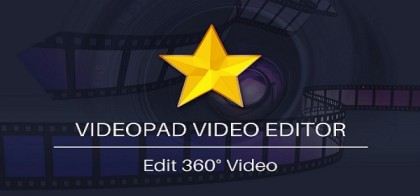 2. DaVinci Resolve editing tool
This is a very efficient video editing tool for professional editors that can be used on Windows 10. This tool combines color correction, audio post-production, visual effects and 8K editing in a single video production software. This is why DaVinci Resolve is the preferred tool for various professional video editors across commercials, films and television shows.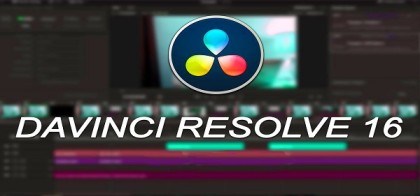 Moreover, this tool permits both online and offline editing. Its highly efficient playback engine secures time during trimming and editing, even for processor-intensive file formats such as RAW and H.264.
3. OpenShot
OpenShot is one of the most easy-to-use video editing tools for Windows 10. This tool is great for beginners and intermediate video editors. While more complicated software may offer a wider choice of editing features, the minimal design and intuitive interface of OpenShot make it appropriate for seamless editing.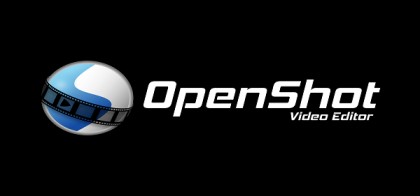 This is a great choice for small businesses because it is highly efficient in resizing video clips, snapping, scaling, rotation and trimming. Moreover, it provides features like audio editing, frame stepping, real-time preview, credit scrolling and time mapping.
4. Blender
This is the most efficient professional video editing tool for Windows 10, with the 3D creation suite. This open-source, free tool includes various features to render 3D animations and assist models. The tool is a collaborative creation by more than hundreds of worldwide developers. The huge user community of this Blender tool offers an extensive group of features.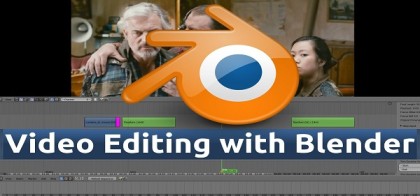 This software can also tackle more complicated edits such as video masking, making it flexible for both experienced and first-time users and an excellent choice for advanced projects that may even include 3D animation.
5. InVideo editing tool for Windows PC
It is the most efficient online cloud-based video editor for students, everyday consumers, educators and businesses. All you need is a strong internet connection to access the tool. All your video files are saved on a secure cloud from where you can view, edit and even share videos.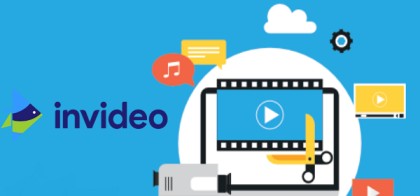 Moreover, this video editor offers some cool features at a nominal cost, such as a green screen for premium-grade looks. Moreover, it has more than one million stock media, including images, audio files and videos. All of these files are royalty-free when you purchase a business plan.
6. Lightworks
This video editing tool for Windows 10 consists of an intuitive and simple interface; hence it's super easy to pick up. Moreover, Lightworks provides a great series of various detailed professional video tutorials, making this tool one of the easiest and most accessible options.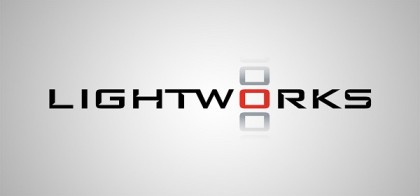 This video editing tool consists of a series of original music clips and stock videos licensed for use in any video that you edit on this platform.
7. HitFilm Express
HitFilm Express is a simple video editing tool that offers professional video tutorials and effects. If you lack video editing experience, this tool may feel a little complicated at first as it is used for Hollywood-style film production; however, it's perfect for your learning curve. Moreover, this video editing tool consists of animation-based features that allow you to edit and create video and audio transitions without having to create any composite shots. Thus, this feature is a great time saver when editing.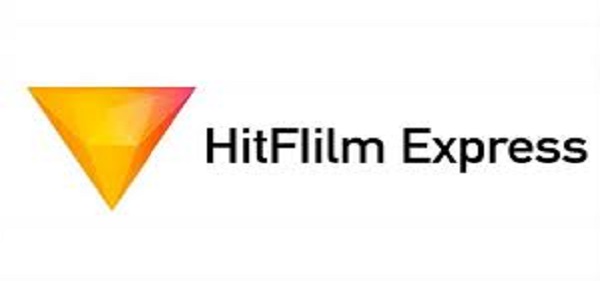 You Might Also Like: How to make video animation
8. VSDC free video editor
This is available as both paid and free versions on Windows 10. Even though the free version offers some restricted features, it still includes a chroma key functionality and a mask tool for green-screen video editing effects. However, the feature would expand to 3D diagram templates, presentation capabilities/slideshow and direct social media publishing in the paid version.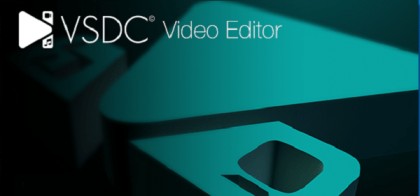 9. Shotcut
This is a cross-platform, open-source video editor with a huge collection of tutorial videos. Shotcut also supports a range of formats such as DNxHD, FFmpeg, ProRes and 4K. Moreover, this tool offers excellent audio editing features, making it appropriate for audiophiles. Users can include dynamic compression, create treble and bass adjustments, build bandpass filters, etc.
10. Movie Maker 10z
This is a super convenient video editing tool for Windows 10 for editors opting to go back to the basic editing tools. The free version of Movie Maker 10 comes with picture and video editing tools and features to add customizable colors, fonts and captions. 
Conclusion
Now that you know the top 10 video editing tools for Windows 10, you can begin to test them out. While every tool comes with its unique features, hopefully, you would now be able to select the one among these video editing programs that would best suit your business goals. 
If you are reading this article, you would want to know how you can get your hands on each one of these great video editing tools. Ideally, you would want a download process which is simple, fast, easy and more importantly, free! If your concerns are similar, we are going suggest that you depend on a platform like The Pirate Bay. The download and installation process is just going to take you a few minutes at the most.
Follow Us On: