5 Ways to Fix Error 0xc0000142
Has a certain error 0xc0000142 been troubling you lately? In this article, we'll talk about what this error is, why this error arises & how we can fix this error using some very simple procedures. There are many types of windows errors like 0x8024a105 Check out how to fix other similar errors like 0xc0000005, 0x8024a105, 0x00000641, 0x0000007B, etc., in this article we are going to talk about error 0xc0000142.
What is Error 0xc0000142?
Before we talk about how to fix this error, let us first get an insight into what this error actually is and why it occurs. Error 0xc0000142 is an error that users come across mostly while using the Office application of Windows. But it's not necessary that you will see this error only when you work on the Office application of Windows. You might come across this error whenever you try to launch any application or program. The error might flash even when you try to use programs like Autodesk. The error, basically, means that the app or the program you are trying to launch/start is unable to start. The error flash is often accompanied by a message, "The application was unable to start correctly. Click OK to close the application.

Causes of Error 0xc0000142
Now that we know what error 0xc0000142 is. Let us try to understand why does this error occur anyways. To understand that, we first need to know what happens in the background whenever we try to launch any app or program. There is a file called the .dll file, which is responsible for launching the program. Sometimes, due to some complications, the .dll file is not found which results in this particular error. The second possibility might be that the .dll file is found, but it is no longer valid to launch a certain program.
If the .dll file is not responsible for the error, then another possibility is that the program that you are trying to run is itself corrupted or there are some other malfunctions in the program.
Some of the other reasons why this error might be occurring are-
Some of the system files might be missing
The program that is being tried to run is out of date
The memory is full
There exist incomplete windows update patches.
5 Ways to Fix Error 0xc0000142
Thankfully, because this is a common error and a lot of Windows users face this error quite often, there are a lot many ways by which the error 0xc0000142 can be solved. Let's talk about all those solutions hoping that one of them would definitely work for you.
1. Update or reinstall the program
As we have already discussed, the error 0xc0000142 occurs when there are some issues in launching a certain program or application. If that is the case, simply updating or reinstalling the program should do. First, you should try to update the app and then run it. If the problem still persists, uninstall the app and install it again. If the app being outdated was causing the error to arise, then simply doing so will solve the problem.
2. Run System File Check
To run a system file checker, you would have to right-click on the Windows button. Click on the command prompt(Admin) option. Wait for the dialogue box to open, and then click on Yes. Now you have the admin accessibility to the command prompt, and you will be able to run a system file check. On the common prompt, type sfc/scannow. Once the process finishes, restart your device. This should solve the error.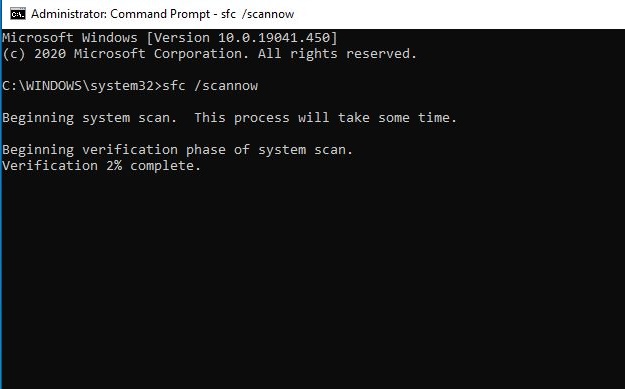 3. Start your PC in safe mode
Starting your PC in safe mode might also solve the problem for you. To do so, go to settings by clicking on the Start button. In settings, search for Updates & Security and then further search for Recovery under it. In Recovery, you'll find an option called Advanced Startup; click on the option and then click on Restart now. Once your PC restarts, choose the Troubleshoot option. Under troubleshoot, go to Startup Settings and click Restart. You will be presented with a menu where you have to choose the "Enable Safe Mode" option.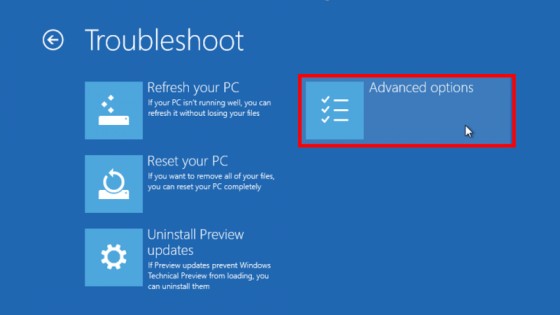 4. Uninstall third-party antivirus software
Some antivirus software are so rigid and sensitive that they are bound to detect some regular programs as malware hence leading to false alarms. These antivirus software might be the reason why you are unable to open a particular application and being thrown error 0xc0000142.
To solve this issue, you can start by disabling the permissions that you have given to the antivirus software. If that doesn't work, then we suggest that you uninstall the antivirus application and then try to run the program.
5. Change the .dll files
Doing some minute changes in the .dll files might solve the error as well. To edit the .dll files, open the Run dialogue box. To open the Run dialogue box, hold the windows button on the keyboard and R. In the dialogue box, type "Regedit". Go to the "HKEY_LOCAL_MACHINE\SOFTWARE\Microsoft\Windows NT\CurrentVersion \Windows\LoadAppInit_DLLs " location in the registry editor. Double click on the LoadAppInit_DLLs and then change the value from 1 to 0. Click on OK and the program shall run now.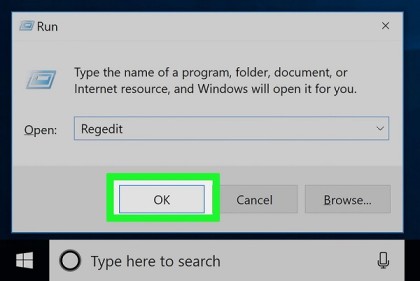 You might also like: Fix Error 0x8024a105
Cautions While Fixing the Error Code 0xc0000142
Although all the steps and procedures that have been mentioned in this article are quite easy to follow, yet you must be careful while doing them. For instance-
While editing the .dll files, make sure that you don't edit anything else or omit any line in the document by mistake as that might lead to even more problems further.
Moreover, while disabling the permissions in the antivirus software, you should be careful about all the options that you are enabling/disabling to avoid any kind of loss whatsoever.
If you open the command prompt(admin) window make sure that you do only what has been recommended to do and you must not add any unnecessary steps as opening the command prompt using admin accessibility is dangerous in itself and if we are not careful with what we are doing we might lead to damage.
Conclusion
We discussed error 0xc0000142, its causes, consequences, solutions, everything from soup to nuts. It is a very common error, and there are no significant issues with it as it is quite easy to solve. You won't need to visit a technician or make some intense efforts to solve the error. We are sure at least one of the methods mentioned in this article would definitely work for you.
Follow Us On: