Windows 10 Password Bypass – How to do it?
How to Bypass Windows 10 Password: Are you willing to bypass Windows 10 password and log in to your Windows 10 without using password just automatically? It is possible in two cases like one is where you remember the login password of Windows 10 but wishes to bypass it till the next time you login or second is where you lost/forgot your login password for Windows 10. Whatever the case may be this article will allow you to bypass your login password on Windows 10.
Using password you are aware of bypass your Windows 10 login
When it is possible for you to sign in to your Windows 10 using a user account irrespective of the account type you can easily bypass the login for Windows 10 without need of any software.
3 Ways to Bypass Windows 10 Password
1. Bypass windows 10 password with netplwiz
Sign in to your Windows 10 PC using the username and password you already know
Press the following – Win+R and Open – Run
In run box type- netplwiz and Hit- Enter
Under the dialog – user accounts underneath users tab just pick a user account to login to your Windows 10 automatically here onwards.
Uncheck the option- Users must enter a user name and password to use this computer.
You will see a pop up box wherein enter the selected user password and then click – OK.
Now restart your Windows 10 and it will help you bypass the login screen on Windows 10 and access your PC directly.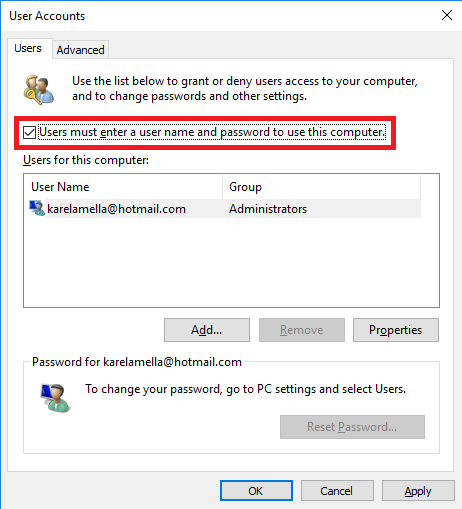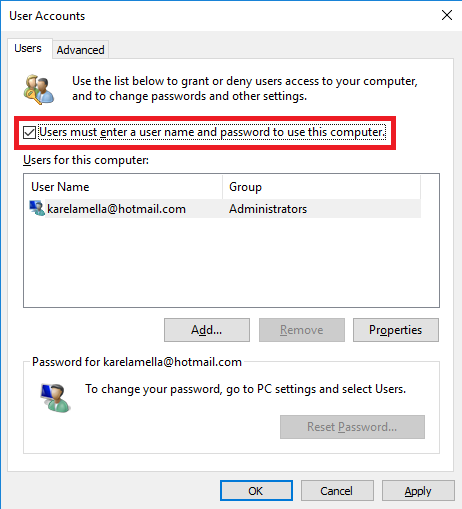 2. How to eliminate password and login to windows 10 without password using settings
This method will help you eliminate login password for Windows 10 when administrator account is available for you to enter your PC. The account will give you the privileges of an administrator to either change or remove another user password in your computer settings, command prompt or control panel.
Now with administrator account enter Windows 10 and expand PC settings
Select – Accounts and head to – Sign in options. Now click the button – Change present underneath – Password
Eliminate – login password for Windows 10
Type in the existing user password and hit – Next
Make sure you keep the new password (Empty) and re-enter password field, password hint boxes empty. Just click next and then click – Finish.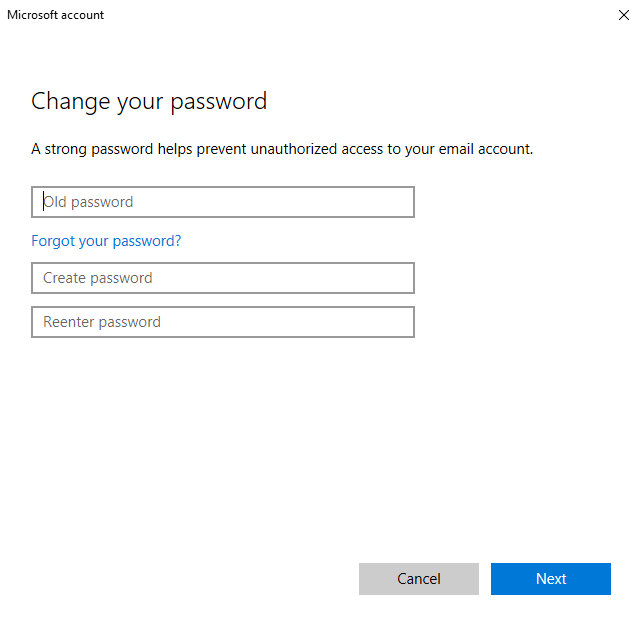 3. Use reset disk
Insert your reset disk and then click on – Reset password link present underneath password box seen on login screen for Windows 10.
You will see a wizard – Password reset Wizard that will guide you through the entire process to eliminate the login password for Windows 10.
Select inserted – Password reset disk and when you are prompted to reset a completely new password for the user account then leave it empty and simply click – Next and then the button – Finish. Now come out of password reset disk and this way you can start the Windows and log in without using a password.
Follow Us On: