How to Find Computer Specs Windows 10
How to find computer specs windows 10: Sometimes you get stuck up and can't proceed with your tasks on your PC without knowing the insights of your PC. To troubleshoot a particular problem most of the times you need to find computer specs windows 10.
In order to know the specification of your system while using Windows 10, about hard drive, model, processor, operating system and other details you can get the information through different ways.
It also depends on which tool you are using as the information available slightly varies. This article will help you understand how to find computer specs windows 10 that exists on your PC.
Ways to Find Computer Specs Windows 10
1. Find Computer Specs Windows 10 Through Settings App
If you want to know the basic computer specs windows 10, you can use Settings app to get different information about the software and hardware. In order to view the basic information about the system you can follow the easy steps listed below.
Open – Settings
Click- System
Click – About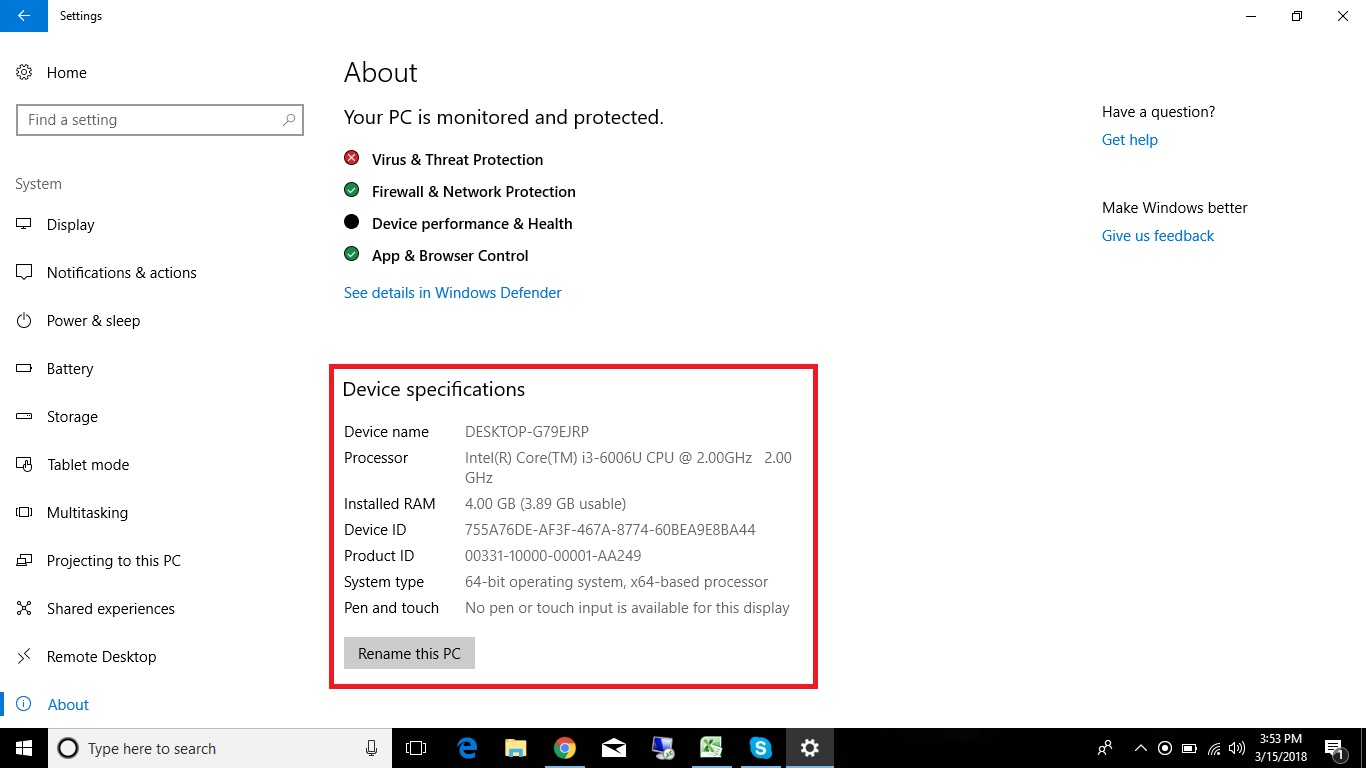 You will see the Settings page wherein you can get the version of Windows 10 including build number which augments with launch of each version of feature update by Microsoft. You can also view other system details like exact processor, system type and the memory present on your PC.
Note: You can also find the same information via Control Panel > System
2. Using System Information
System Information is a completely new tool that comes with Windows 10 and is the perfect tool to find computer specs windows 10 of your computer.
To use the System Information follow the steps given below
Open – Start Menu
Search System Information or msinfo32 and then hit Enter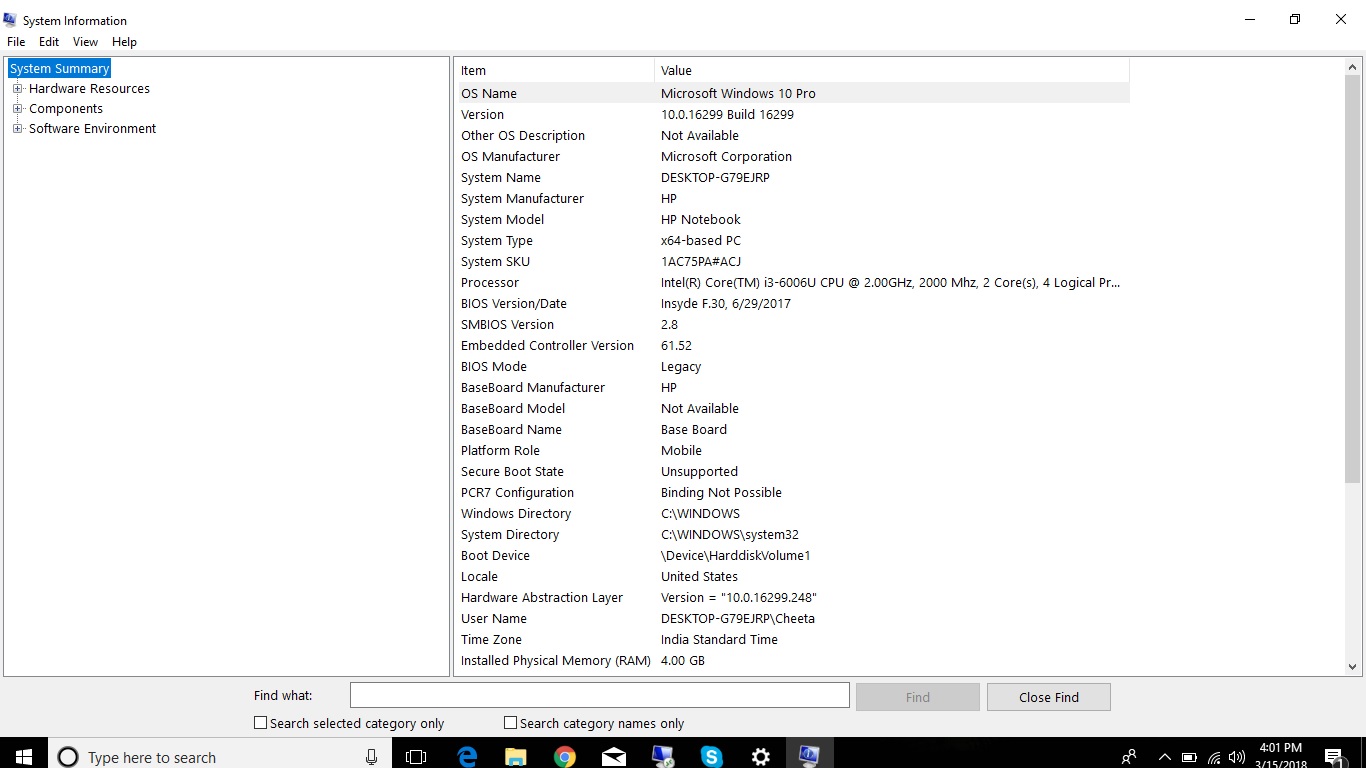 Relevant Post: How to hide taskbar windows 10
This option will help you the entire information about all types of hardware installed on your PC. You can find the System Summary upon opening this tool, which displays necessary information like processor, system model, BIOS info, system type, installed memory etc.
You may not find the information about the graphic card here in System Summary. In case you want to view the graphic card information, you can expand Components and choose Display.
3. Using Command prompt
You can use a command-line tool systeminfo.exe to extract a lot of information regarding your system. This option can also help you find out the exact date when the OS was actually installed.
Do the following to find computer specs windows 10 through command prompt
Open – Start Menu– look for Command Prompt
Right click on the search result and click Run as administrator
Type the command – systeminfo and hit Enter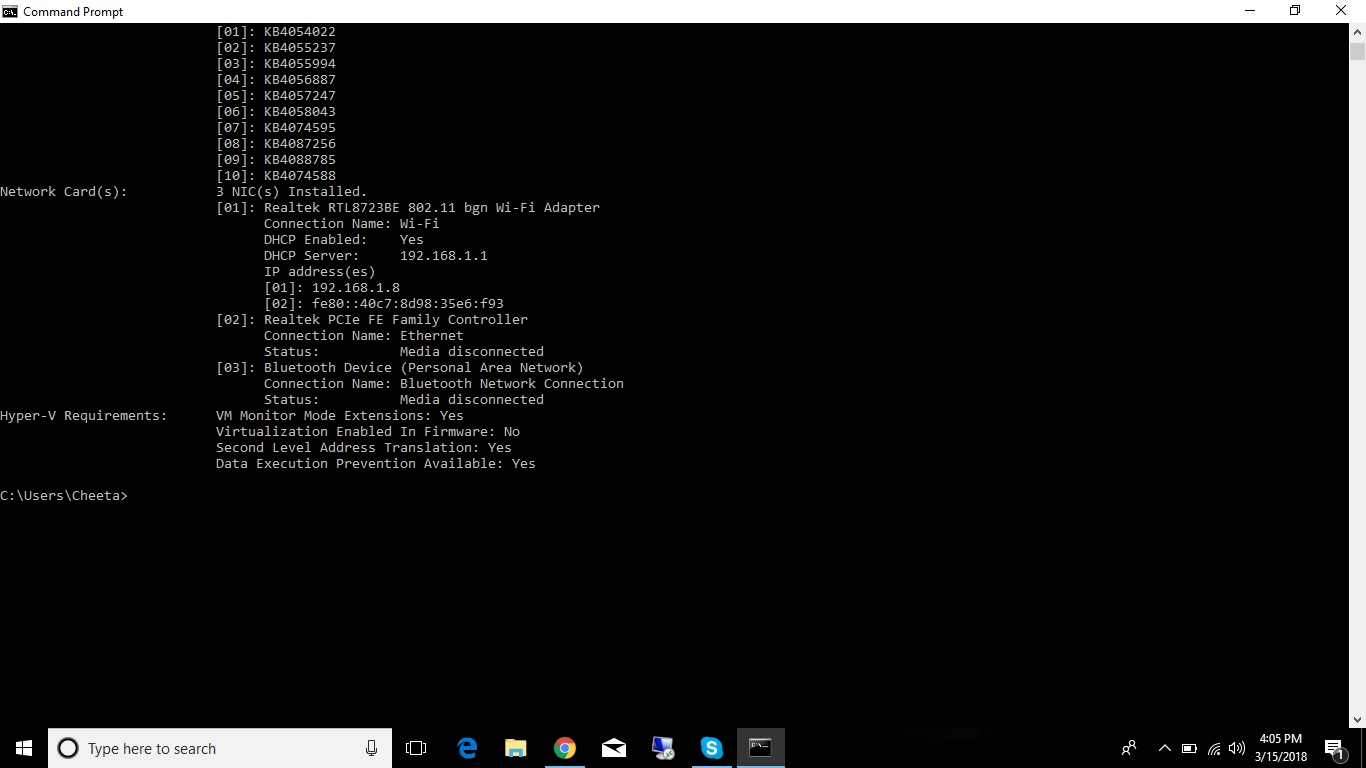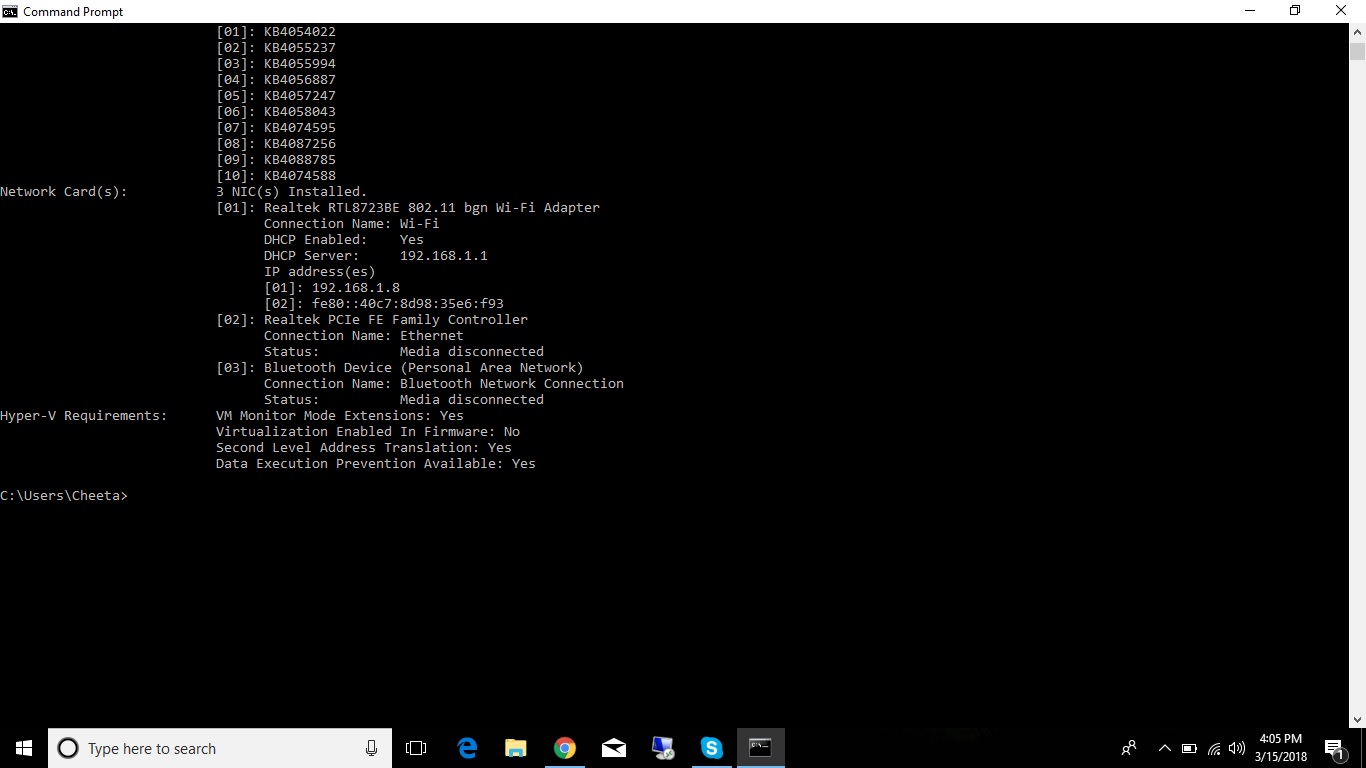 You will get detailed hardware and OS configuration after you run the above command. The information includes memory, architecture, BIOS version, details about network adapter etc.
In order to get extra help you can also run the command – systeminfor/?
These methods can help you get the entire system configuration and you won't get stuck next time you encounter a PC problem that needs to look into its specifications on Windows 10.
Video Tutorial
Another interesting article you might me interested in:  Taking screenshot in windows 10
Follow Us On: