How to Enable Cookies on Chrome
How to Enable Cookies on Chrome: Chrome browser gives a wonderful experience to its users and many people often use it as a default browser to unleash the unmatched browsing experience. Sometimes, browsing experience can be interrupted when you have to enable cookies on chrome to proceed to browse a site. In such cases you should know how to enable cookies on chrome to continue browsing.
How to Enable Cookies on Chrome
This article will guide you on simple steps that you can follow to enable cookies on chrome
On your chrome browser to the right hand side corner you will find three dots which is a menu that helps you customize and control
It will open a menu with a list of different options. Here you will find one option as Settings.
Select the menu item- Settings
You will be able to see the setting screen now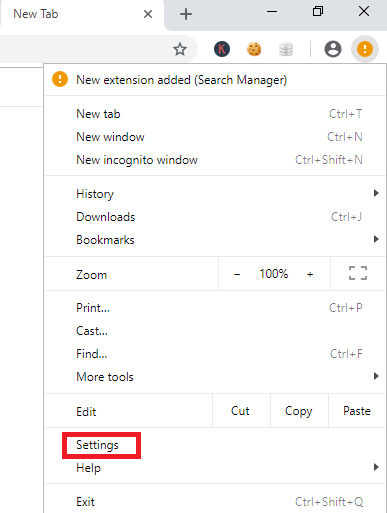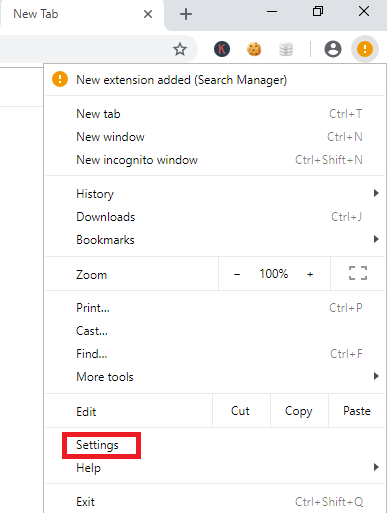 Look for cookies settings: After you open the settings the settings interface will appear wherein you can find a Search box – dark blue right at the top. There are a plenty of configuration options that Chrome offers so just head to Cookies settings and in the search box type – 'Cookie' and chrome will automatically sort out the options that do not match.
Scroll down to see Content settings and then click it: Once you type the word – cookie in your search box, you will still get a list of various options in the list. So do not get confuse and simply scroll down to the bottom of your settings screen to find the option – Content settings

Click on Cookies: After you reach the section – content settings the first option that you see here is – Cookies. As you searched for cookies in the search box here you will see cookies highlighted in yellow. Click on it to view Cookies settings.

Select the Cookies settings you want to enable: Here you can select the cookies settings you wish to change. Basically you are here to enable cookies so just select the very first option you see as – "Allow sites to save and read cookie data (recommended)". It will let the websites save cookies on your system till the time the websites wish to.
In order to disable the cookies, simply turn the option – OFF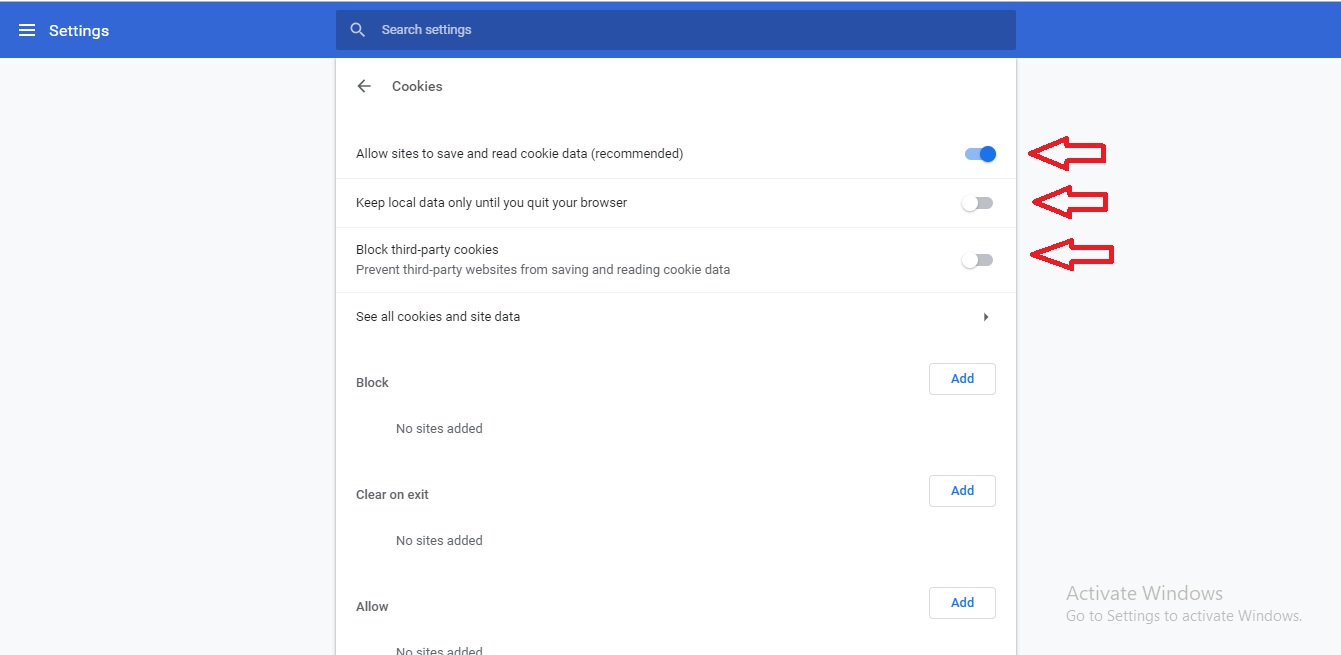 It is recommended that you keep the cookies enabled meanwhile enabling – "Keep local data only until you quit your browser". It will aid normal functionality of cookie but only thing you need to do is to open and shut the web browser each time you sign in to the website.
Read also: Export chrome bookmarks
The setting will allow many advertising firms to monitor your behavior all through your browsing session.
The other thing that you can do is to choose – "Block third-party cookies and site data" option. In this case if you have cookies enabled along with this option then the websites you visit directly can save the cookies on your system but none of the 3rd party websites will be restricted to store a cookie to monitor your behavior while browsing.
Follow Us On: