Ethernet Unidentified Network
Fix Ethernet Unidentified Network: Sometimes you come across a network problem when you try to connect to the network and the error is like  "unidentified network ethernet". Well, there is no workable solution available for resolving the error, the article will show you a set of steps that can be used for troubleshooting and can be helpful.
How to Fix Ethernet Unidentified Network Error
1. Switch off Airplane mode
Windows 10 aids Airplane mode. Make sure you turn it OFF and to do this you can carry out the steps given below
Press- Windows+A key from your keyboard. It will open the Action Center.
Here check whether Airplane mode is ON/OFF. If it is ON then turn it OFF. Now check if your internet gets connected.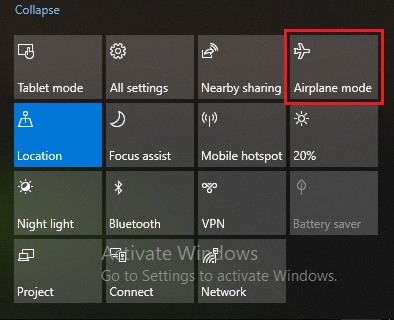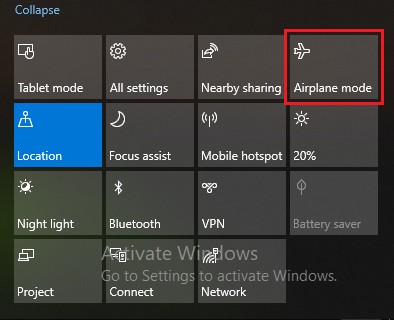 2. Update network driver
Sometimes the problem occurs due to issues with network drivers. You can update the network card drivers and check if that resolves the issue.
Press- Windows + X key using your keyboard. You can also right click the start button.
Click on- Device manager to expand it
Search for Network Adapters and just click on the arrow which points forward to extend the list.
Next, right click on the network drivers (all of them) and start updating them.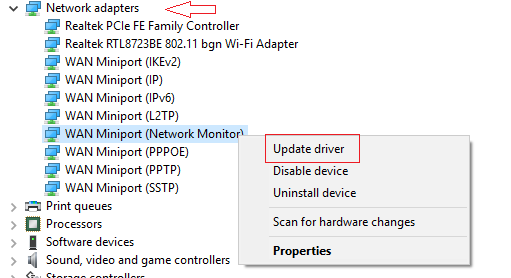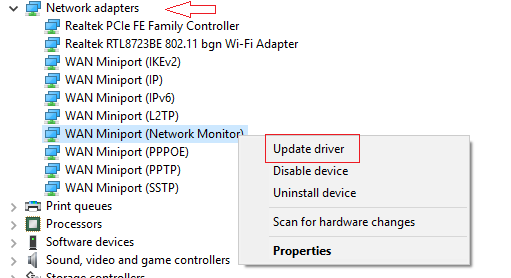 3. Security software should be disabled temporarily
In most cases, firewall or antivirus software intervenes with the network connection and often lead to other problems. We know that antivirus software running on your PC is essential but in case the error occurs you can just disable it temporarily to check if the unidentified error occurs due to antivirus software. You can just right click on system tray and check if you can see the option that allows you to disable it. After you disable it try connecting to the network.
4.  Turn OFF the feature – Fast Startup
The new versions of Windows boot much faster than the older versions. It is with the help of a feature known as Fast Start Up. This feature may give you faster boot process but it can also cause problems too. In order to turn OFF this feature you can have a look at the steps mentioned below
Open Control panel
Go to "control panel > All control panel items > Power options > System settings"
Next you need to uncheck the box that says – Turn on fast startup. Shut down your system and reboot the system post 30 seconds.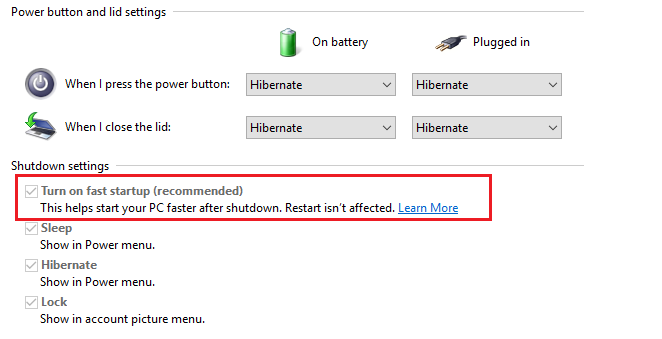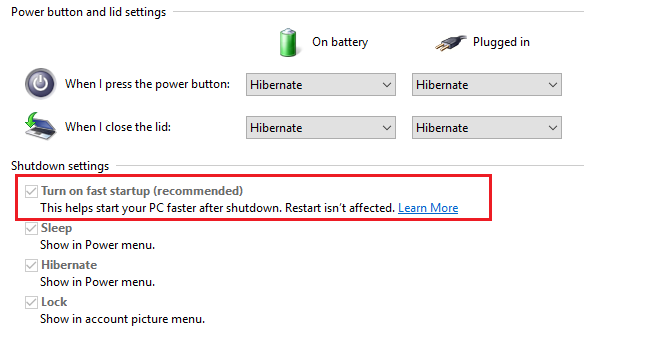 Related post: How to switch users on windows 10
5. Change DNS servers to fix ethernet unidentified network
Press Windows+X from your keyboard. right click on – Start button
Click – Network connections
Find your Ethernet connection and right click on it and then click on – Properties. You may be prompted to ask your credentials.
Double click – Internet Protocol (Version 4)
Select the option – Use the following DNS server addresses and then set. Here alternate and preferred DNS server address should be set to 8.8.8.8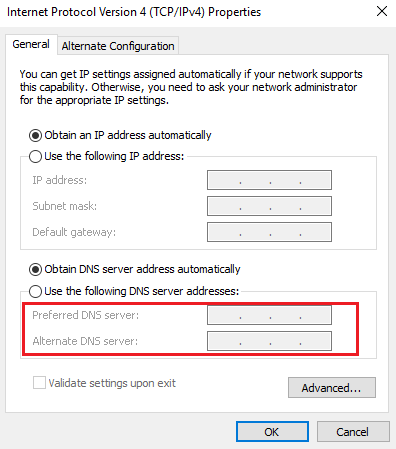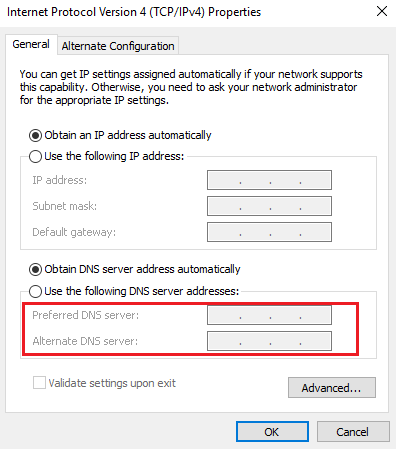 Follow Us On: