How to Find WiFi Password on Windows 10
How to find wifi password on windows 10: In case you wish to find wifi password on Windows 10, you can do so using these simple methods
At times you need the WiFi password entered long back on your Windows 10 PC. The reasons can vary as why you need the password. For example if you want to use your WiFi on another device. Finding your WiFi connection password on Windows 10 is easy and you can follow the simple steps to view your present WiFi password.
Ways to Find WiFi password on Windows 10
1. How to Find WiFi password on Windows 10 through control panel
Head to Control Panel – Network and Internet– Network and Sharing Center
Click – Your current WiFi Connection
Click – Properties to view the properties of WiFi network
Head to Security Tab
Select Show Characters to disclose the existing WiFi password.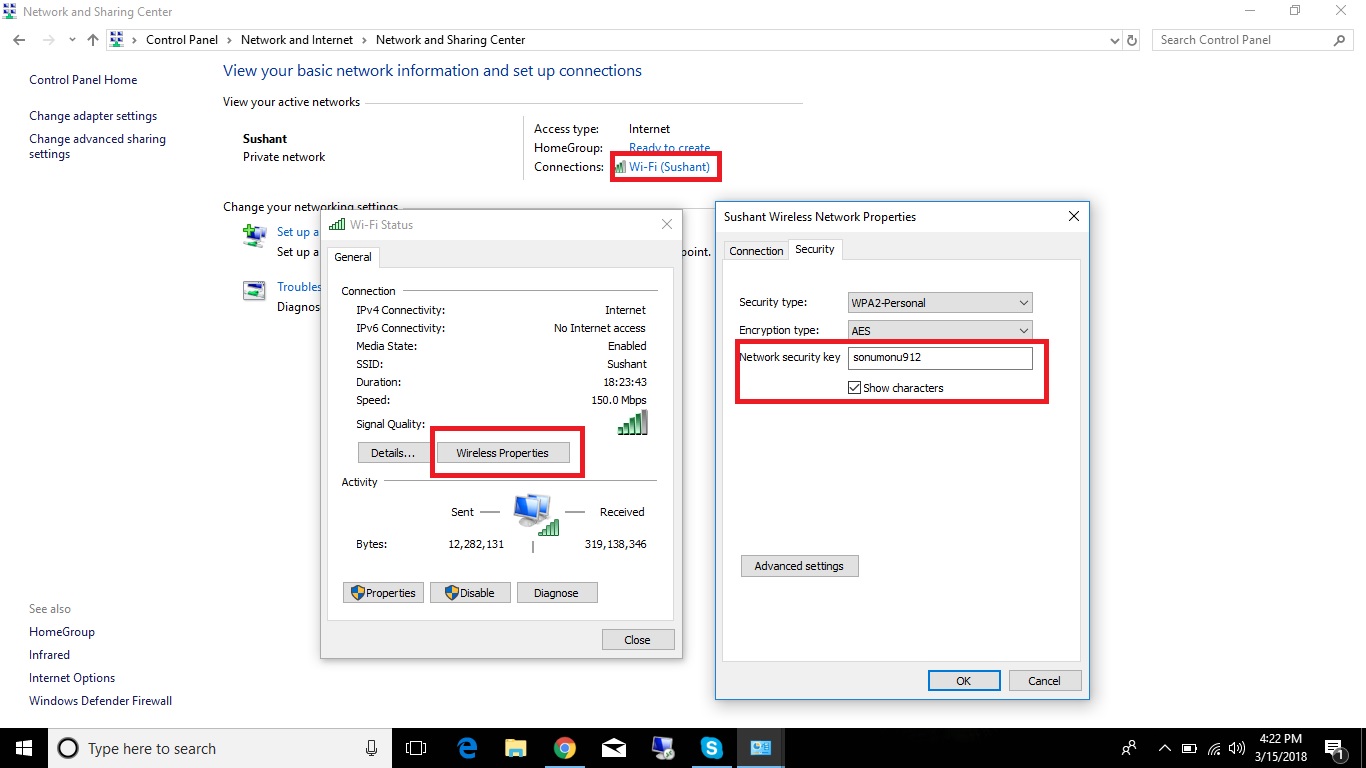 Another interesting read: How to take a screenshot on windows 8
2. Using Windows Commands
To view all your WiFi passwords in windows 10, you may require running certain commands in your command prompt.
Open – Command prompt
Run the command – netsh wlan show profiles to display all your WiFi passwords that exist on your PC.
In order to disclose the WiFi password run the following command
netsh wlan show profile name = Wi-FiconnectionName key=clear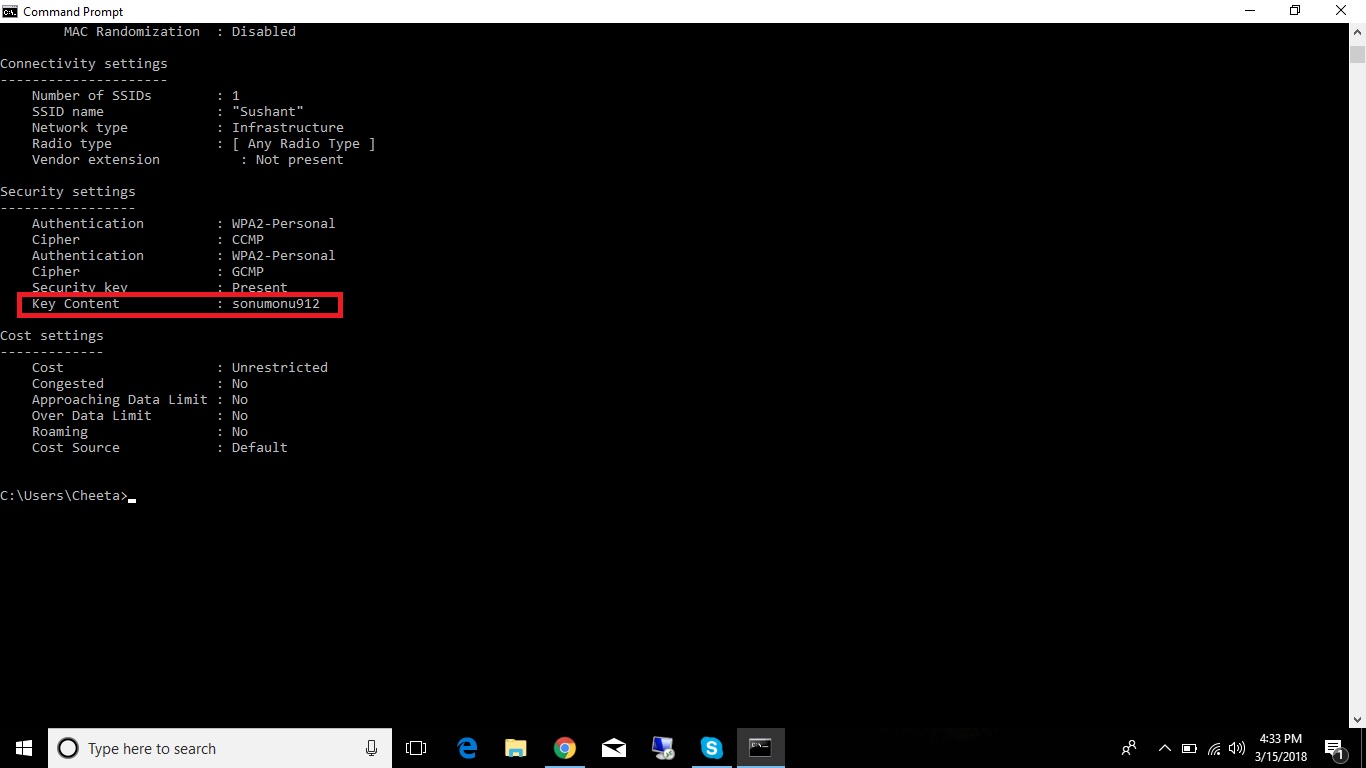 You can replace the Wi-FiconnectionName with Wi-Fi SSID which you get after running the above command.
Relevant post: Remove write protection from your pen drive
3. Slightly Difficult Method to Find WiFi Password
If you find using the Windows command line a bit difficult you can also use software from a different resource to retrieve your WiFi passwords saved on Windows 10.  You can simply install any software and run the same and here you don't need any configuration.
While you find the in-built methods of retrieving passwords in Windows 10 are amazing, but imagine if you want to reveal a password to the network that you are not connected to?
In such cases you need help from some third party software. You can use a couple of them like WiFi Password Revealer, Magical Jelly Bean's etc. Password revealer is absolutely free and super easy to use and it will display everything you want to reveal about your WiFi networks running on your PC. You may find it bit tricky as you need to be extra careful while downloading it as it ends up downloading some additional programs too. In order to avoid such situations, make sure you read every instruction that is displayed on each and every screen very carefully and go slow while downloading this software.
In case you come across the offerings from the company you can simply uncheck the respective box to proceed with normal installation.
After you install the program it will start automatically without asking you to locate it from any location on your PC. You will then be able to view a window consisting of a list of WiFi network that exist on your computer with respective passwords. You can easily read the list and make sure you check if your WiFi network is listed underneath the SSID column and passwords under the password column.
Another handpicked article for your to read: How to find computer specs windows 10
Follow Us On: