How to Uninstall Windows 10
How to Uninstall Windows 10: Windows 10 comes with a plenty of features and its introduction was welcomed by many users. While many liked it a few tried it but didn't find it as good as its previous versions. Luckily if you have been using Windows 10 for a while now and for some reason wish to go back ( uninstall windows 10 ) to the previous Windows version then it is quite an easy task to uninstall your Windows 10 version. Before you carry out the uninstallation process, make sure take a back up of the necessary files.
When you switched to Windows 10 from your old Windows versions, your current Windows installation was saved and not deleted. The old files still remain on your computer at least for a month. This makes Windows 10 think that you are quite comfortable using it and it automatically erases the files to vacate the space available on your hard drive.
These files are utilized to retain your old Windows version in case you wish to remove Windows 10.
How to Uninstall Windows 10
Check if Windows 10 can be uninstalled
In order to view if you can remove Windows 10
Head to Start—Settings—Update and security
Now from left side on your window select- Recovery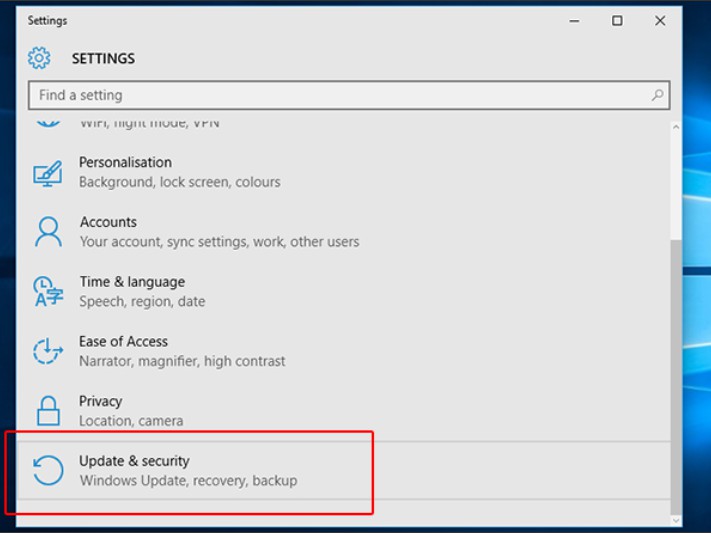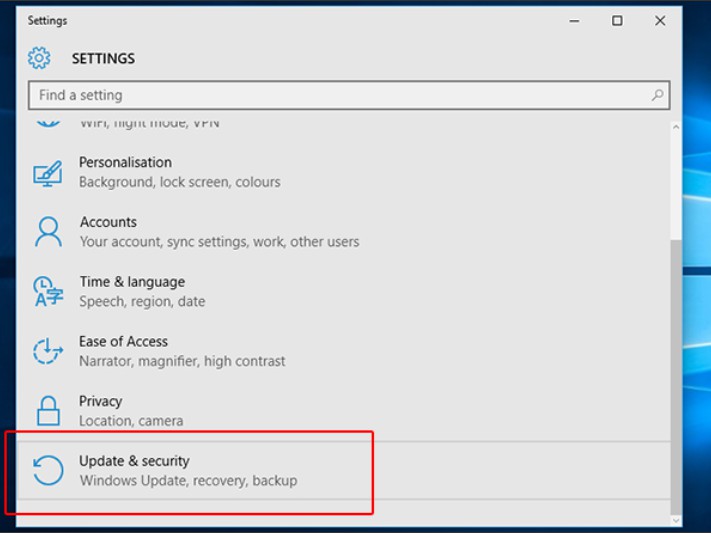 Steps to Uninstall Windows 10
Towards the right hand side of the Window you will find an option – Go back to Windows 7 or 8.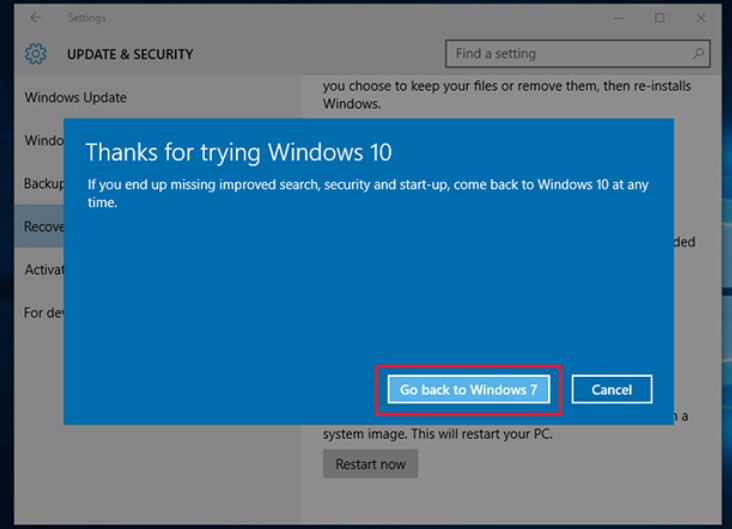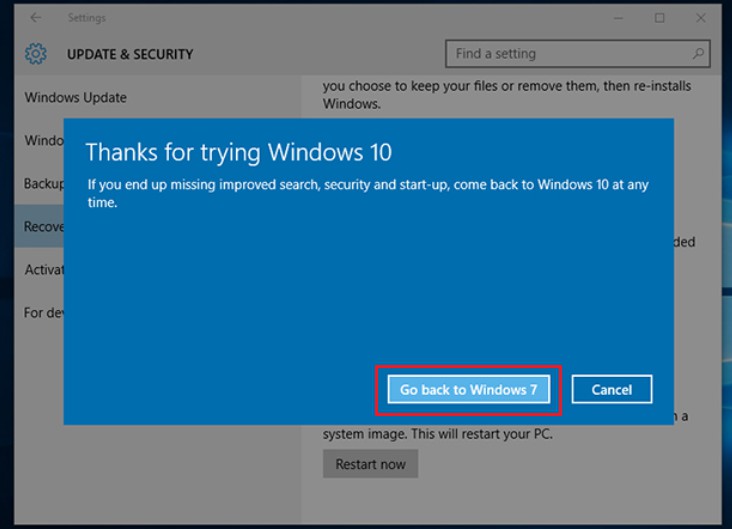 Simply click on the button- Get started to start the process of uninstallation.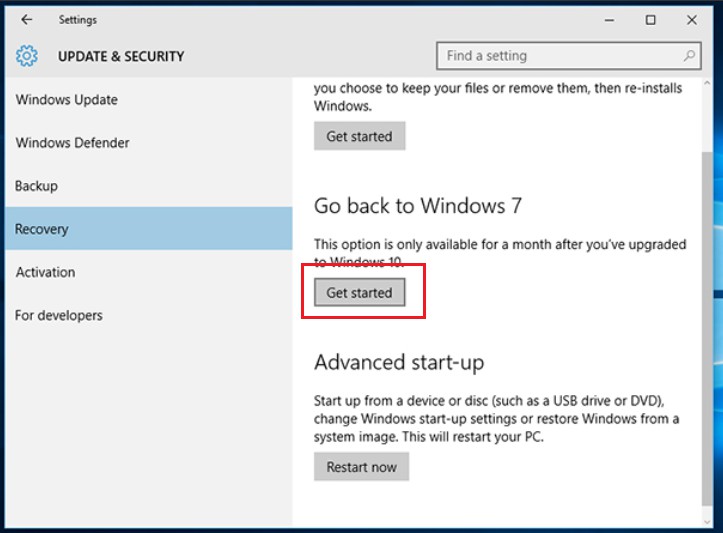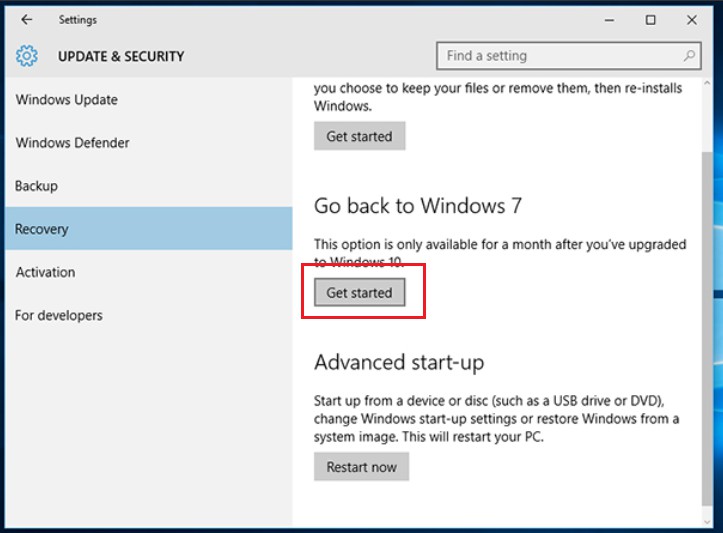 Be patient and wait till the process of uninstallation finishes
Windows 10 uninstallation process takes a moment and you will be asked the reason for removing Windows 10. After a few warnings, you computer will restart and your Windows 10 gets uninstalled. It may take an hour to finish the whole process depending on your computer, you do not have to do anything while the process is in progress.
Read also: How to make windows 10 look like windows 7
Check if everything is functioning fine
Once you remove Windows 10, you will get back your Windows 7/8 version desktop. Still, it is always recommended that you check if everything is functioning properly at this phase and check if all your important data is intact. You will have to install the software again that you were using on Windows 10.
Remember that if you have switched to Windows 10 just 30 days back you can still downgrade to the older versions of Windows.  In case you have crossed the duration of 30 days then you will not find the option to downgrade your Windows 10 and reverse the OS to Windows 7 or 8.
Note: Windows 10 downgrade Rights
In order to get back to your older version of Windows after 30 days you need to carry out a clean install of Windows 7/8. You can do it using an installation disc that you got with your PC. In case you misplaced the installation you can still download the Windows version.
It is always better to try Windows 10 for a month and in case you do not like it you can get back to the older version.
Follow Us On: